U.S. House Republicans Pass Legislation to Undercut Federal Anti-Fraud Banking Initiative
Friday, February 05, 2016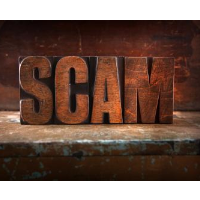 (graphic: Amanda Rohde, Getty Images)
WASHINGTON (Reuters) - The U.S. House of Representatives passed legislation on Thursday that would curb a Justice Department initiative aimed at cutting off perpetrators of fraud from the banking system.
Since 2012 the department, with the help of regulatory agencies, has investigated banks and third-party processors in the United States that do business with companies they believe run a higher risk of fraud. The goal of the program, frequently called "Operation Choke Point," has been to hold banks accountable while sniffing out law breakers, according to the department.
Republican lawmakers say the operation has gone too far and locked legitimate businesses out of banking. They also say it allows federal agencies to create policy while denying Americans due process.
Only 10 House Democrats voted for the bill. There has been no corresponding legislation introduced in the Senate so far, and President Barack Obama is not expected to sign a final bill, should it pass out of Congress.
Under the legislation, a federal banking agency could not suggest, request, or order banks to terminate accounts or discourage them from working with a specific customer. There is an exception if the agency has material reason to believe a customer threatens national security.
It also limits the use of the Financial Institutions Reform, Recovery, and Enforcement Act that, in part, empowers the U.S. Attorney General to subpoena witnesses and documents as part of a civil investigation.
The legislation "would defang the Justice Department," said Rep. Nancy Pelosi, the most powerful Democrat in the House. "Federal prosecutors would be unable to prosecute fraud committed by big banks under FIRREA."
Pelosi added that major settlements with banks such as Goldman Sachs over allegations tied to the mortgage crisis may not have been reached if the legislation were in place.
"This bill on the floor today says you cannot charge banks. The only investigation you can do of banks is if somebody does damage to the bank," she said. "Can you imagine that - with all the mortgage fraud that went on in our country?"
During a lively House debate, Republicans, though, said President Barack Obama's administration targeted payday lenders and gun shops with Operation Choke Point. That, in turn, showed Democrats were trying to "advance their liberal, progressive agenda," said Wisconsin's Rep. Sean Duffy.
"Big banks aren't being affected by Choke Point," he said. "It's the smallest, littlest businesses in our communities."
Reporting by Lisa Lambert; additional reporting by Richard Cowan.
To Learn More:
Justice Dept. Sets Fraud Recovery Record; Half of Amount Comes from Bank of America and Johnson & Johnson (by Noel Brinkerhoff, AllGov)
Since No Wall Street Executives were Prosecuted for Fraud Leading to Financial Meltdown, Is It Time to Upgrade the Misconduct Law? (by Noel Brinkerhoff, AllGov)
After Avoiding Prosecution of Wall Street Firms, Obama Officials are Rewarded with Wall Street Jobs (by Matt Bewig, AllGov)
Citibank Flaw Exploited in "60-Second Scheme" to Rip Off Casinos for a $1 Million (by Ken Broder, AllGov California)