Since No Wall Street Executives were Prosecuted for Fraud Leading to Financial Meltdown, Is It Time to Upgrade the Misconduct Law?
Wednesday, March 26, 2014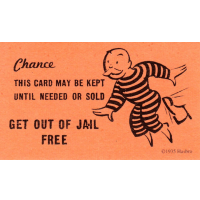 Critics and victims of Wall Street have been demanding for years now that the U.S. Department of Justice prosecute executives for their decision-making that led to the 2008 financial crisis. But not a single banking leader has been indicted, Justice officials say, because it has been too difficult to prove executives intended to wreck their businesses and harm clients.
One law professor has proposed a solution: Adopt a new legal standard for corporate recklessness.
"If a primary reason for the lack of prosecutions of executives is the high threshold for proving intent, then one response – which has not been expressed by the Department of Justice to this point – can be to reduce this element needed to establish a violation so that it is easier to pursue a case when there are substantial losses from corporate decisions," wrote Peter Henning of Wayne State University Law School in Detroit, Michigan.
In a paper published by the Mississippi Law Journal, Henning continued: "Reducing the threshold for liability to proof of recklessness – or even negligence – would facilitate the government's use of the criminal law to police corporate management. A new crime that requires a lower level of intent can lead to more prosecutions of corporate management for decisions that can have a wide economic impact, while also serving as a deterrent to executives considering a course of action involving outsized risks that might be pursued when there is no realistic threat of criminal liability."
The idea for the new legal standard came to Henning from his observation of the German and British legal systems. After weathering a financial crisis, England passed a reform law that targets bankers and which uses recklessness as its standard for intent, explained Henning. The Germans, meanwhile, employ a Breach of Trust statute that holds executives responsible for "breach of fiduciary duty…for decisions that harm the organization," he said.
Had there been a similar law in place in the U.S. targeting corporate misconduct, it would have resulted in executives being brought to justice, Henning believes.
"You would have had a broader investigation," he told Corporate Crime Reporter. "You would have looked at not just what actually happened, the day to day decision making, but you would have been able to step back and look more broadly at how the company was operated and its decision making process to see if there was recklessness."
It's time to update our corporate misconduct law, says Henning. Such a revision would "[let] the Justice Department paint with a broader brush and look at higher level decision making," he continued. "When you talk about a fraud, that's a misstatement or omission of a material fact. Who said what? Under this proposal, you are asking what decisions were made that led to misconduct. It takes you a step higher and a step back from the nitty gritty of everyday decision making. That might have allowed the Justice Department to pursue more cases."
-Noel Brinkerhoff
To Learn More:
A Recklessness Standard for Corporate Executive Wrongdoing (Corporate Crime Reporter)
A New Crime for Corporate Misconduct? (by Peter J. Henning, Mississippi Law Journal) (abstract)
As Statute of Limitations Nears, Federal Judge Questions Lack of Prosecutions for Financial Crisis Misdeeds (by Noel Brinkerhoff, AllGov)
After Avoiding Prosecution of Wall Street Firms, Obama Officials are Rewarded with Wall Street Jobs (by Matt Bewig, AllGov)