U.N. Calls for Global Ban on Autonomous Killer Robots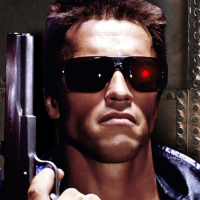 A United Nations human rights official called upon the United States and other countries to ban a new military weapon not yet on the battlefield: killer robots.
Christof Heyns, the UN's special rapporteur on extrajudicial, summary or arbitrary executions, said in address before the Human Rights Council that automation in war could lead to large-scale human rights abuses with almost no accountability.
"War without reflection is mechanical slaughter," Heyns said, claiming today's casualties from drone warfare will pale in comparison if robots are let loose in future conflicts.
For instance, will robots be able to recognize soldiers surrendering and not kill them, Heyns wondered. He also theorized that they may make it easier for nations to engage in war, and could be used by repressive governments to suppress domestic rebellion.
Lethal autonomous robots (LARs) are not yet used in combat. But countries such as the U.S., Great Britain, Israel and South Korea already have technologies that are considered precursors to fully autonomous systems.
Heyns called for a global moratorium on the testing, production and use of armed robots that can select and kill targets without human command. He also proposed that a high-level U.N. panel be assigned to further study the matter.
He noted that the U.S. Department of Defense issued a directive last year banning the use of lethal force by fully autonomous weapons for up to 10 years…unless specifically authorized by senior officials.
-Noel Brinkerhoff
To Learn More:
'Mechanical Slaughter' Likely If No Ban on Killer Robots, UN Official Warns (by Jacob Chamberlain, Common Dreams)
U.N. Expert Calls for Halt in Military Robot Development (by Nick Cumming-Bruce, New York Times)
Potential Robot Assault on the Human Race to be Studied by Cambridge Group (by Noel Brinkerhoff, AllGov)
On the Horizon: Real Killer Robots (by Noel Brinkerhoff and David Wallechinsky, AllGov)
Who's Responsible if a Military Robot Kills Civilians? (by Noel Brinkerhoff, AllGov)