51 Million Auto Recalls in U.S. in 2015 is Second Highest Ever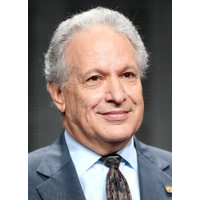 NHTSA Administrator Mark Rosekind (photo: Frederick M. Brown, Getty Images)
By David Shepardson
WASHINGTON (Reuters) - The National Highway Traffic Safety Administration (NHTSA) said on Thursday that automakers recalled 51.3 million vehicles in the United States last year, the second-highest ever, in 868 separate campaigns.
NHTSA and automakers have come under harsh criticism on auto safety issues from Congress and others in the wake of General Motors' delayed recall of 2.6 million vehicles for ignition switch defects linked to 124 deaths.
Since then, the NHTSA has made a series of reforms and pledged to make more improvements. The agency has pressured automakers to recall more vehicles more quickly - and imposed record-setting fines. As a result, last year's recall campaigns numbered the most in U.S. history.
In 2014, the agency said automakers recalled a record 63.9 million vehicles in 803 campaigns - led by GM's recall of 26 million vehicles.
The agency reclassified about 12 million vehicles that were recalled first in 2014 - mostly for defective Takata airbags - and were re-recalled in 2015.
"Massive recalls are still a prominent feature of the safety landscape. NHTSA has made major efforts in the last year to improve our processes for identifying vehicle defects, and that effort will continue," NHTSA Administrator Mark Rosekind said at the Washington Auto Show.
Automakers agreed to a voluntary effort last week to do more to improve auto safety.
NHTSA also announced the launch of its "Safe Cars Save Lives" advertising campaign to raise awareness among the public of the actions needed to keep people safe from vehicle safety defects.
The year-long digital ad campaign, accompanied by online video and information resources, is aimed at convincing owners to use NHTSA's VIN lookup tool regularly to check for uncompleted recalls.
"Taking action on a safety recall keeps you and the people you love safe," Rosekind said.
To Learn More:
Auto Dealer Congressman Wants to Allow Auto Dealers to Rent and Loan Cars Subject to Safety Recalls (by Noel Brinkerhoff, AllGov)
GM Executives Avoid Prosecution for 124 Deaths Caused by Cover-Up of Faulty Ignition Switches (by Steve Straehley, AllGov)
Delays and Mismanagement of GM Recall Repairs Result in More Motorist Deaths (by Noel Brinkerhoff and Steve Straehley, AllGov)
GM Ignition Switch Confirmed Death Toll Rises to 19 (by Noel Brinkerhoff, AllGov)
General Motors Orders 30th Recall of the Year (and it's only May) (by Noel Brinkerhoff and Danny Biederman, AllGov)
National Traffic Safety Administration Failed to Protect Americans from Lethal G.M. Ignition Switch (by Noel Brinkerhoff, AllGov)
Chrysler Refuses to Comply with Federal Recall Order (by Noel Brinkerhoff, AllGov)