Auto Dealer Congressman Wants to Allow Auto Dealers to Rent and Loan Cars Subject to Safety Recalls
Friday, November 20, 2015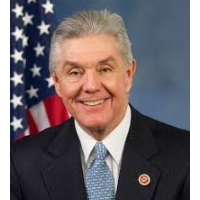 Rep. Roger Williams
A Texas Republican lawmaker who sells cars has proposed allowing dealerships to rent or loan automobiles undergoing safety recalls.
Representative Roger Williams, chairman of Chrysler Dodge Jeep RAM SRT in Weatherford, Texas, sponsored an amendment to a large transportation bill that cleared the House just before midnight on November 11 that permits dealers to rent or loan out vehicles even if they are subject to recalls for safety reasons.
"In essence, the amendment would allow an auto dealer to loan you a vehicle under active recall while you are getting your own fixed for the same defect," the Center for Public Integrity reported.
The law includes language to prevent rental car companies from doing the same thing. It was conceived following the deaths of two sisters, Raechel and Jacqueline Houck, who were killed in 2004 while driving a rented, recalled vehicle that caught fire and crashed into a truck, the Center's John Dunbar wrote.
Consumer advocates have blasted Williams for his proposal. "It seems to me that if it isn't illegal, if it isn't an ethics violation it ought to be," Rosemary Shahan, president of Consumers for Auto Reliability and Safety, said. "His amendment benefits nobody but car dealers. And he's a car dealer."
Williams claimed cars shouldn't be idled for minor fixes such as a safety sticker peeling off or other minor issues. But Rep. Lois Capps (D-California) responded, saying, "This is ridiculous. (National Highway and Traffic Safety Administration) does not issue frivolous recalls. All safety recalls pose serious safety risks and should be fixed as soon as possible."
-Noel Brinkerhoff
To Learn More:
Congressman-Auto Dealer Accused of Conflict of Interest (by John Dunbar, Center for Public Integrity)
CarMax Accused of Selling Used Cars Recalled but Unfixed (by Noel Brinkerhoff, AllGov)