Judge Gives Obama Administration until December to Justify Withholding 2,100 Photos of U.S. Use of Torture in Iraq and Afghanistan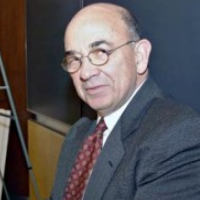 Judge Alvin Hellerstein (photo: Columbia Law School)
A federal judge has given the Obama administration less than two months to explain in detail why 2,100 photographs depicting torture by U.S. agents and others should be kept hidden from public view.
A deadline of December 12 was set by Judge Alvin Hellerstein in the aftermath of his ruling (pdf), in August, denying the government's claim that it is legally allowed to bar release of the photos. Those images are reportedly of detainees tortured at the infamous Abu Ghraib prison in Iraq and at other U.S. detention centers during the George W. Bush administration.
Both the Bush and Obama administrations have insisted that releasing the photographs will incite hatred against Americans and put U.S. soldiers overseas in harm's way.
In 2009 Congress passed the Protected National Security Documents Act (pdf), the intent of which was to bolster the government's opposition to the photos' release. The law permits the secretary of defense to withhold, for up to three years, any image that he or she deems would endanger Americans upon its release. In 2012, then Defense Secretary Leon Panetta cited the law in barring release of the entire lot of 2,100 "torture" photographs.
Hellerstein's recent ruling came in response to a 2004 lawsuit filed by the American Civil Liberties Union. In that ruling, he found the government's declaration to be overreaching. "I have reviewed some of these photographs and I know that many…are relatively innocuous while others need more serious consideration," Hellerstein wrote.
The judge rejected the Obama administration's sweeping suppression of the 2,100 images and ordered the government to provide a written explanation for each photograph that justifies it being withheld from public disclosure.
The Department of Justice will have until December 12 to meet that demand. A hearing has been scheduled for January 23 for Hellerstein to discuss the written justifications that the government will have submitted.
- Danny Biederman, Noel Brinkerhoff
To Learn More:
US Ordered to Explain withholding of Iraq and Afghanistan Torture Photos (by Spencer Ackerman, The Guardian)
The Torture Secrets Are Coming (American Civil Liberties Union)
Federal Court Blocks Release of Possible Torture Video (by Noel Brinkerhoff, AllGov)
Judge Clashes with Defense Dept. over Release of Abu Ghraib Photos (by Noel Brinkerhoff, AllGov)
Obama Refuses to Turn Over 9,400 CIA Torture and Interrogation Documents to Congress (by Noel Brinkerhoff, AllGov)