In Separate Cases, CIA and Supreme Court Approve Paths for Benefit Payments to Terror Victims' Families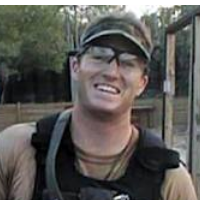 CIA contractor Glen Doherty (photo: Doherty Family)
CIA Approves Death Benefits to Relatives of Victims
By Nicholas Fandos, New York Times
WASHINGTON — For almost two years, the family of Glen Doherty, a CIA contractor and former Navy SEAL who was among four Americans killed in the 2012 terrorist attack in Benghazi, Libya, has fought to claim the government death benefits they believe Doherty deserved.
On Monday, the CIA informed the Doherty family and others like them that their wait would end.
The agency has secured funds to begin paying out death benefits of up to $400,000 each to families like the Dohertys who are survivors of unmarried and childless federal employees or contractors killed in acts of terrorism overseas.
The measure circumvents a 1941 law that requires overseas contractors — including those working for the CIA — to carry disability and life insurance but pays out death benefits only to those with surviving spouses or children.
Kate Quigley, Doherty's sister who led the family's lobbying efforts, said her brother, who was single, did not know that his life insurance package would not pay any death benefits.
"It is really a nice recognition and closure, and it will certainly help bring things to an end," Quigley said in a phone interview.
The CIA first told the family that it would grant the benefits in December 2014, Quigley said. But disagreements over funding led to a series of delays on Capitol Hill.
"This has been a long process," Quigley said. "What we learned is that when it comes to Washington, things take a long time."
The benefits will be available to families of victims dating back as far as April 18, 1983, when suicide bombers killed dozens of people at the U.S. Embassy in Beirut, according to Ryan Trapani, a spokesman for the CIA.
The agency has not released the specific number of families who qualify for the enhanced benefits, but Rep. Stephen F. Lynch, D-Mass., who helped lead the effort, said the change would probably affect several dozen families.
Lynch introduced legislation to change the 1941 law, which he called outdated, in November 2014.
But his efforts have not gained traction.
Supreme Court Rules Iran Bank Must Pay for Terrorist Attacks
By Adam Liptak, New York Times
WASHINGTON — Iran's central bank must pay nearly $2 billion to victims of terrorist attacks, the Supreme Court ruled Wednesday.
In a 6-2 decision (pdf), the court said Congress had not exceeded its constitutional role in enacting a statute to make it easier for the plaintiffs to recover damages that had been awarded to them in a series of lawsuits.
The cases were brought by the families of Americans killed in terrorist attacks found to have been sponsored by Iran, including relatives of those who died in the 1983 Marine Corps barracks bombing in Lebanon. That attack killed 241 servicemen.
The plaintiffs sought to collect frozen funds from Bank Markazi, Iran's central bank, relying on a 2012 federal law, the Iran Threat Reduction and Syria Human Rights Act, that made the task easier by specifying assets of the bank that could satisfy the plaintiffs' judgments. The law was quite specific, naming a single, pending consolidated case by caption and docket number.
As a trial judge put it, the law "sweeps away" any "federal or state law impediments that might otherwise exist" to letting the plaintiffs obtain the money.
The bank responded that the law violated the Constitution because it was focused on a single case and compelled courts "to reach a predetermined result."
Justice Ruth Bader Ginsburg rejected the argument, saying Congress has the power to alter legal standards in existing cases.
In dissent, Chief Justice John Roberts said, "There has never been anything like" the 2012 law.
But Ginsburg said the law was fairly routine, listing earlier ones that applied to given railroads, a single bridge, a specific settlement agreement and one oil tanker.
"Congress may indeed direct courts to apply newly enacted, outcome-altering legislation in pending civil cases," she wrote, adding that "a statute does not impinge on judicial power when it directs courts to apply a new legal standard to undisputed facts."
Justices Anthony M. Kennedy, Stephen G. Breyer, Samuel A. Alito Jr., and Elena Kagan joined all of Ginsburg's opinion. Justice Clarence Thomas joined most of it.
In dissent, Roberts, joined by Justice Sonia Sotomayor, said the majority had yielded too much power to Congress.
To Learn More:
Band Markazi, aka Central Bank of Iran v. Peterson et al. (U.S. Supreme Court) (pdf)
Judge Rules Terrorism Victims can Seize $500 Million Midtown Manhattan Office Tower Owned by Iranians (by Noel Brinkerhoff, AllGov)
Israeli Terror Victims Given Go-Ahead to Sue Bank of China in U.S. (by Noel Brinkerhoff, AllGov)
Sprint Ordered to Pay Terror Victims Money Owed to Iran (by Noel Brinkerhoff, AllGov)
Bush Administration Trades Terror Victim Families for Libyan Oil (AllGov)