Overview
<div>Strategically located with borders on the Caspian Sea, the Persian Gulf, the Indian Ocean and seven nations, Iran is one of the only countries in the world with an extensive history of both invading other countries and being invaded and occupied by foreign powers. It was the first Middle Eastern nation in which commercial quantities of oil were discovered (1908); the first in the region to have a revolution demanding a constitution (1905-1911); the first to have a parliament and the first to have a multi-party system (1941). It was also the first nation in the world to be the victim of a CIA-sponsored coup (1953) and the first Islamic nation to have a mass revolution in which millions of people took part (1979). Until the overthrow of Saddam Hussein in neighboring Iraq, Iran was also the only country in which the government was controlled by followers of Shi&rsquo;a Islam. Although estimates vary, almost 90% of the population of more than 70 million are Shiites.</div> <div>&nbsp;</div> <div>Relations between Iran and the United States have been stormy for more than fifty years. The CIA coup that overthrew Iranian Prime Minister Mohammad Mossadeq in 1953 and American support for the Shah left an entire generation of Iranians incensed towards the US, leading to the Islamic revolution and the subsequent storming of the American embassy in Tehran in 1979. The hostage crisis and the accompanying &ldquo;Great Satan&rdquo; bashing of the US created an equally hostile attitude among Americans towards Iran. Other events since then have only reinforced the division between Washington and Tehran, including attacks on US naval vessels, the shooting down of an Iranian jetliner by American forces, the US backing of Iran&rsquo;s archenemy, Iraq, during a protracted war during the 1980s, and contemporary assaults against Iranian sovereignty by US commandoes, in preparation for what some claimed was a much-desired attack by the Bush administration to overthrow the Islamic regime.</div> <div>&nbsp;</div>
more
less
Basic Information
<p><b>Lay of the Land</b>: Iran lies in southwest Asia, with the Caspian Sea to the north and the Persian Gulf and Arabian Sea to the south.&nbsp;Much of the country consists of a plateau 3,000 to 5,000 feet high, fringed on all sides by mountain ranges.&nbsp;Across this central plateau stretch the Dasht-i-Kavir (&ldquo;Great Sand Desert&rdquo;) and the Dasht-i-Lut (&ldquo;Great Salt Desert&rdquo;). Unlike the rest of the country, the Caspian region is semitropical and fertile. Temperatures range from -12&deg;F in the northwestern provinces during the winter to 138&deg;F along the Persian Gulf in the summer.</p> <div>&nbsp;</div> <div><b>Population</b>: 65.9 million</div> <div>&nbsp;</div> <div><b>Religions</b>: Shi&rsquo;a Muslim 89%, Sunni Muslim 9%, Baha&rsquo;i 0.6%, Christian 0.6%, Zoroastrian 0.1%, non-religious 0.3%.</div> <div>&nbsp;</div> <div><b>Ethnic Groups</b>: Persian 51%, Azeri 24%, Gilak and Mazandarani 8%, Kurd 7%, Arab 3%, Lur 2%, Baloch 2%, Turkmen 2%, other 1%.</div> <div>&nbsp;</div> <div><b>Languages</b>: South Azerbaijani 34.8%, Western Farsi (official) 32.6%, Kurdish (Central, Northern, Southern) 9.8%, Gilaki 4.8%, Mazanderani 4.8%, Luri (Northern, Southern) 3.5%, Turkme 3.0%, Qashqa&rsquo;i 2.2%, Domari 2.0% Mesopotamian Arabic 1.8%, Bakhtiari 1.5%, Laki 1.5%, Balochi (Southern, Western) 1.4%, Khorasani Turkish 0.6%, Armenian 0.3%, Gulf Arabic 0.3%, Aimaq 0.3%.&nbsp;There are 75 official languages in Iran.</div> <div><b>&nbsp;</b></div> <p>&nbsp;</p>
more
less
History
<div>Settlements in what is now Iran (originally referred to as Persia in the West) date back to at least 8000 BC. The original religion of Iran was Zoroastrianism, founded in about 1000 BC. The first Iranian dynasty was that of the Achaemenians, which lasted from 640 BC to 323 BC.&nbsp;In 550 BC, Cyrus the Great created an empire that stretched from Egypt and the Aegean Sea to the Oxus River, which divides Russia and Afghanistan.</div> <div>&nbsp;</div> <div>In 334 BC, Alexander the Great defeated the Iranian army and destroyed Persepolis. After Alexander&rsquo;s death two years later, one of his generals, Seleucus, remained in Persia and founded the Seleucid Dynasty. The Parthians came down from the steppes in the northeast, defeated the Greek Seleucids and gained control of Iran and Mesopotamia, ruling for 471 years.</div> <div>&nbsp;</div> <div>In 632, Muhammad, the founder of Islam, died. The next year, his Arab followers began to spread their faith through conquest, moving through Kuwait to Mesopotamia. In 642, the Arabs defeated the Iranians at the Battle of Nihavend, paving the way for Islam to become the dominant religion and pushing Zoroastrianism aside.&nbsp;In 661, the assassination of Muhammad&rsquo;s son-in-law, Imam Ali, led to a schism in Islam between the Sunnis and the Shiites. The Shiites believed in the divine right of the family of Muhammad through his daughter Fatima and her husband Ali and claimed that only someone who was a direct descendant of this couple could be fit to rule. Unlike the Sunnis, Shiites believed their leaders were infallible, a belief that still has a strong influence on Iranian life&mdash;and government&mdash;more than 1,300 years later. Eventually, three branches of Shi&rsquo;a Islam developed. One of the branches, the Jaafaris (also known as Twelvers), has reigned in Iran ever since.</div> <div>&nbsp;</div> <div>In the 13th century, Shah Ala ad-Din Muhammad II, a prince of Khiva, swept south and conquered Iran. In 1219 one of his governors murdered the members of a 500-man trade mission from the Mongol ruler, Genghis Khan, who then sent a delegation to demand an apology and compensation.&nbsp;Ala ad-Din Muhammad had the leaders of the delegation beheaded.&nbsp;Genghis Khan responded by sending a 200,000-man army to destroy Ala ad-Din Muhammad and all his lands, which they did in brutal fashion.&nbsp;</div> <div>&nbsp;</div> <div>In the early 16th century, Shah Ismail I united Iran under a native leader for the first time in more than 800 years. Ismail ordered Shiism to be the state religion and he went to great lengths to convert the Sunnis in his domain. Another leader of the Safavid Dynasty, Shah Abbas the Great, defeated the Ottoman Turks and expanded his empire from the Tigris River to the Indus River.&nbsp;He was a brutal tyrant, but he was a skillful administrator and he made his capital, Isfahan, a center of art and architecture. In 1722, an Afghan chieftain, Mahmoud Khan, in bloody fashion, captured Isfahan and overthrew the Safavid Dynasty. General Nadir Kuli expelled the Afghans and reinstated the Safavids, proclaiming himself shah in 1736.&nbsp;By this time, Iran was attracting the attention of the Europeans, and the rivalry between Great Britain and Russia actually helped preserve Iran&rsquo;s independence. In 1787, Aga Mohammad Khan proclaimed himself shah and by 1794 he had united Iran, beginning the Qajar Dynasty that would last until 1925.&nbsp;</div> <div>&nbsp;</div> <div>The Qajars signed treaties with the British, the Turks and the Russians and conceded a good deal of territory, while modernizing Iran. Naser o-Din Shah also began granting commercial concessions to the British, beginning with a 13-year telegraph system project begun in 1859.&nbsp;Discontent with the shah&rsquo;s selling of the country to a foreign power peaked when he gave the British the tobacco concession in 1890, and he was forced to rescind the concession two years later.&nbsp;By 1905, Iranians fed up with government corruption organized a general strike and demanded a constitution.&nbsp;On August 5, 1906, Mozafar o-Din Shah decreed the creation of a constitution and an elected parliament, the Majlis.&nbsp;The writing of the constitution was dominated by secularists, but the clergy ensured that Twelver Shiism was declared the state religion and that only Jaafari Shi&rsquo;a could serve as shah, government ministers and judges.&nbsp;The radical clergy took the position that sovereignty did not rest with the people because Allah delegated it to the <i>mujtahids</i>, religious scholars and leaders.</div> <div>&nbsp;</div> <div>On February 21, 1921, General Reza Khan rose to power through a bloodless coup with the help of the British. After banning gambling and alcohol and reducing the price of bread, he proclaimed himself Reza Shah Pahlavi, beginning the Pahlavi Dynasty. Reza Shah set out to curtail the power of the clergy and westernize the country by outlawing traditional forms of dress for both men and women. He also curtailed free speech. In 1935, he formally asked other governments to stop calling his nation Persia, a name chosen by the Europeans, and instead call it Iran. An admirer of Hitler&rsquo;s nationalism, he invited German businessmen into Iran. But when World War II broke out, he tried to declare Iran neutral. The Allies, however, wanted to use the Trans-Iranian railway to move military supplies to the Soviet Union, so British and Soviet forces occupied the country in 1941. Reza Shah abdicated in favor of his 21-year-old son, Mohammad Reza Shah, and he died in exile in South Africa in July 1944.&nbsp;</div> <div>&nbsp;</div> <div>Because of his young age, Mohammad Reza Shah struggled to assert power. The clergy tried to regain their authority by ordering women to wear veils while shopping. The Shah compromised and annulled his father&rsquo;s ban on Iranians going to Mecca on the <i>hajj</i>. He also blamed the British for his father&rsquo;s overthrow and moved his country closer to the United States.</div> <div>&nbsp;</div> <div>By 1950, Iranians were once again upset by the influence of foreign powers in their country and in particular the control of their oil industry by the Anglo-Iranian Oil Company. The Shah appointed General Ali Razmara prime minister in June 1950. Razmara opposed the growing movement to nationalize the Iranian oil industry and was assassinated on March 7, 1951.&nbsp;Eight days later, the Majlis voted to nationalize Anglo-Iranian. On April 28, the Majlis elected Mohammad Mossadeq prime minister. Mossadeq tried to negotiate with the British, but in the end he enforced the Oil Nationalization Act and seized Anglo-Iranian&rsquo;s assets. The Shah had no choice but to go along with what was clearly the will of the people.&nbsp;</div> <div>&nbsp;</div> <div>The British were furious and blockaded the Persian Gulf and prevented oil from leaving Iran.&nbsp;This caused the Iranian economy to collapse, but Mossadeq remained popular and the Shah was forced to give him increased powers. The British found common cause with the United States, which carried out a clandestine program that led to the overthrow of Mossadeq and reinstalled the Shah as the supreme ruler of Iran (see History of US Relations with Iran).</div> <div>&nbsp;</div> <div>Like his father, the Shah pushed his country increasingly towards the West, and his government was steadfastly backed by the US. In 1967, the Shah imposed the Family Protection Law, which gave women the right to divorce without their husband&rsquo;s permission and required husbands to obtain their wife&rsquo;s permission before marrying a second wife.&nbsp;It also transferred family affairs from the Shari&rsquo;a courts to secular courts.</div> <div>&nbsp;</div> <div>By 1972, the Shah had become increasingly autocratic and megalomaniacal. He had taken over the appointment of government clergy, and his National Security and Intelligence Organization (SAVAK), which was trained by the CIA, the FBI and Mossad, was operating as a brutal political police force. Interviews showed that 90% of SAVAK prisoners were beaten, 80% were whipped and a majority were burned with cigarettes. In August 1973, the Shah declared, &ldquo;My visions are miracles that saved my country.&nbsp;My reign saved my country, and it had done so because God is on my side.&rdquo; In March 1975, he dissolved the multi-party system and created a single political party, his own. That same year, Amnesty International announced that Iran had the highest death penalty rate in the world.&nbsp;</div> <div>&nbsp;</div> <div>The Shah&rsquo;s repressive regime fomented a revolutionary movement comprised of both Muslim fundamentalists (led by the Ayatollah Khomeini) and secular revolutionaries. By January 1979, the revolt had gained enough power that the Shah fled Iran, although he did not formally abdicate. Khomeini established a Council of the Islamic Revolution to form a provisional government and convene a constituent assembly to write a new constitution for an Islamic Republic. Gradually, Khomeini and his supporters gained greater control and forced the secularists aside. The fundamentalists were well-financed and received help from Muammar al-Gaddafi, the dictator of Libya, and the Palestine Liberation Organization, and they were supported by the bazaaris, the traditional merchant class that the Shah had attacked.</div> <div>&nbsp;</div> <div>Revolutionary militants invaded the US embassy in Tehran on November 4, 1979, seized staff members as hostages, and precipitated an international crisis that would last for more than a year. In 1980, fighting broke out between Iran and its neighbor, Iraq, over an area of their shared border where the Tigris and Euphrates rivers meet. The bloody conflict would drag on until 1988, cost hundreds of thousands of lives and involve the use of chemical weapons against Iranian soldiers and civilians by the Iraqi military.</div> <div>&nbsp;</div> <div>Khomeini died in June 1989, and Ayatollah Ali Khamenei succeeded him as the supreme leader.</div> <div>By early 1991 the Islamic revolution appeared to have lost some of its militancy. Attempting to revive a stagnant economy, President Ali Akbar Rafsanjani took measures to decentralize the command system and introduce free-market mechanisms. Mohammed Khatami, a little-known moderate cleric, former newspaperman, and national librarian, won the presidential election with 70% of the vote on May 23, 1997. Khatami supported greater social and political freedoms, but his steps toward liberalizing Iranian society were opposed by Khamenei.</div> <div>&nbsp;</div> <div>In 2003, Iran gained considerable worldwide attention over its nuclear ambitions. The International Atomic Energy Agency (IAEA) criticized Iran&rsquo;s concealment of much of its nuclear facilities and called on the country to permit more rigorous inspections of its nuclear sites. Under intense international pressure, Iran reluctantly agreed in December to suspend its uranium enrichment program and allow for thorough IAEA inspections.</div> <div>&nbsp;</div> <div>In December 2003, an earthquake devastated the historic city of Bam, killing an estimated 28,000 to 30,000 of its 80,000 residents.</div> <div>&nbsp;</div> <div>In February 2004, conservatives won a landslide victory in parliamentary elections, a setback for Iran&rsquo;s reformist movement. The hard-line Guardian Council had disqualified more than 2,500 reformist candidates, including more than 80 who were already members of the 290-seat parliament.</div> <div>&nbsp;</div> <div>In June 2005, former Tehran mayor Mahmoud Ahmadinejad, a hard-line conservative and a devout follower of Ayatollah Khamenei, won the presidential election with 62% of the vote. Ahmadinejad established himself as defiantly anti-Western and bluntly anti-Israeli, announcing that Israel was a &ldquo;disgraceful blot&rdquo; that should be &ldquo;wiped off the map.&rdquo;</div> <div>&nbsp;</div> <div>In January 2006, Iran removed UN seals on uranium enrichment equipment and resumed nuclear research. France, Britain, and Germany called off nuclear talks with Iran, and along with the United States, threatened to refer Iran to the UN Security Council, a step avoided thus far. Russia and China, both of which have strong economic ties to Iran, refused to endorse sanctions. In April Iran announced it had successfully enriched uranium. In July a Security Council resolution was finally passed, demanding that Iran halt its nuclear activities by the end of August or face possible sanctions.</div> <div>&nbsp;</div> <div>In 2008, Iran test-fired nine long- and medium-range missiles capable of reaching parts of Israel. The United States and Israel both condemned the move. Days later, Iran&rsquo;s chief negotiator met with representatives from the US, France, Britain, Germany, Russia, and China to discuss the country&rsquo;s nuclear program. Iran refused to accept a proposal that called on Iran to freeze its nuclear program, in exchange for which, the six nations would not seek further sanctions against Iran.</div> <div>&nbsp;</div> <div><a href="http://lcweb2.loc.gov/frd/cs/irtoc.html">Library of Congress Country Study</a></div> <div><a href="http://www.washingtoninstitute.org/templateI03.php?SID=6&amp;newActiveSubNav=Iran&amp;activeSubNavLink=templateI03.php%3FSID%3D6&amp;newActiveNav=researchAreas" target="_blank">The Washington Institute for Near East Policy&mdash;Iran</a></div> <div><a href="http://fpc.org.uk/topics/iran/" target="_blank">Understanding Iran&mdash;Foreign Policy Centre</a></div> <div><a href="http://www.american-iranian.org/" target="_blank">American Iranian Council</a></div> <div><a href="http://www.iranpolicy.org/" target="_blank">Iran Policy Committee</a></div> <div><a href="http://www.amazon.com/Iranian-Labyrinth-Journeys-Through-Theocratic/dp/1560257164/ref=pd_bbs_sr_3/002-7201520-0341621?ie=UTF8&amp;s=books&amp;qid=1175605055&amp;sr=1-3" target="_blank">The Iranian Labyrinth: Journeys Through Theocratic Iran and Its Furies by Dilip Hiro</a></div> <div><span style="font-size: small;">&nbsp;</span></div> <p>&nbsp;</p>
more
less
Iran's Newspapers
<p><a href="http://www.onlinenewspapers.com/iran.htm">Iran&rsquo;s Newspapers</a></p> <div>&nbsp;</div>
more
less
History of U.S. Relations with Iran
<p>In 1953, the CIA launched Operation Ajax to remove Iranian Prime Minister Mossadeq from power. Through infiltration, they tried to drive a wedge between Mossadeq&rsquo;s secular and religious supporters. The Shah dismissed Mossadeq, but Mossadeq refused to give up his post and the Shah and his wife fled to Rome. Fighting broke out between pro- and anti-Shah forces.&nbsp;Funded by the CIA and the British MI6, the conflict climaxed with a nine-hour battle in front of Mossadeq&rsquo;s house that left more than 300 dead. Mossadeq was arrested and spent the remaining 13 years of his life in prison and house arrest. General Fazlollah Zahedi declared martial law, and the Shah retuned to Tehran after less than a week away.</p> <div>&nbsp;</div> <div>The Shah became a really good friend of the United States, to whom he was beholden for his position of power. Between 1953 and 1960, the US poured more than a billion dollars of aid into Iran, and thousands of Americans began working there, particularly in the oil industry. In 1964, the US gave Iran a $200 million loan in exchange for the granting of diplomatic immunity for all Americans in the country. The Majlis passed this highly controversial move in a close vote. The Shah agreed to join the Baghdad Pact with Turkey, Iraq, Pakistan and the United Kingdom, and in exchange he was given the role of policeman of the Persian Gulf. Between 1953 and 1969, the US would give the Shah as much money in military grants as it gave all the other countries of the world combined. In 1960, the Shah returned the favor by donating millions of dollars to Richard Nixon&rsquo;s presidential campaign.</div> <div>&nbsp;</div> <div>On January 6, 1963, the Shah instituted a White Revolution that allowed women to vote, promoted literacy, nationalized the forests, encouraged profit-sharing in industry and ordered agrarian reform in which farmland was seized from landlords and taken over by the government.&nbsp;Having smashed his secular opposition, the Shah took aim at the radical clerics and, especially, the most popular of the clerics, Ayatollah Khomeini.</div> <div>&nbsp;</div> <div>When the Islamic revolution forced the Shah to flee Iran, President Jimmy Carter allowed the former dictator, who was dying of cancer, to enter the United States for medical treatment. This was the perfect excuse for Khomeini and his supporters to brush aside all dissent and rally the masses once again. On November 1, 1979, three million people marched in Tehran demanding that the US extradite the Shah to Iran. Three days later, with Khomeini&rsquo;s tacit approval, 450 militant students attacked the US Embassy in Tehran and took over the building after a three-hour struggle. They were looking for documents that demonstrated US support for the Shah.&nbsp;</div> <div>&nbsp;</div> <div>American officials managed to shred many documents, but the students would later painstakingly piece them back together. The Iranian cabinet, which was more moderate than Khomeini, resigned in protest. Besides the documents and the building itself, the students also captured 90 people inside the building, including 63 Americans. They announced that they would release the hostages if President Carter would extradite the Shah. Carter refused. Eventually, the students whittled the hostages down to 51 men and two women. One hostage was released several months later for health reasons, but the rest were held captive for 444 days.&nbsp;</div> <div>&nbsp;</div> <div>At one point, the US attempted to rescue the hostages. Launched on April 24, 1980, Operation Eagle Claw was a colossal blunder, with US aircraft crashing in the desert, killing eight servicemen, and leaving the Carter administration looking incompetent.</div> <div>&nbsp;</div> <div>On July 27, 1980, the Shah died in Egypt, removing the original reason the hostages had been taken.&nbsp;However, they were not released until the day that Carter left office and was replaced as president by Ronald Reagan, who, a few years later, would have his own embarrassing problems with the Iranians. In June 1981, it was revealed that some of those documents pieced together by the students showed that Abol Hassan Bani-Sadr, who had been president of Iran since February 4, 1980, had met secretly with the CIA.&nbsp;Khomeini removed him from office and he fled to Paris.</div> <div>&nbsp;</div> <div>In November 1986, a Lebanese newspaper, <i>Al Shira</i> (The Sail) broke the news that while the Reagan Administration had been supplying Iraq in its war against Iran, they had also been selling weapons to Iran in exchange for the release of American hostages held in Lebanon. This launched the infamous Iran-Contra scandal.</div> <div>&nbsp;</div> <div>On April 14, 1988, a US frigate hit an Iranian land mine, wounding 10 sailors. Four days later, the US destroyed two Iranian oil platforms, sunk a guided missile frigate and knocked out an armed speedboat. It was the biggest American naval encounter since World War II. On July 3, the USS <i>Vincennes</i>, a $1.2 billion US Navy guided missile cruiser, crossed into Iranian territory to chase a group of Iranian gunboats. In the midst of the exchange of fire, sailors on board the <i>Vincennes</i> spotted an Iranian airplane and shot it down. Unfortunately, it turned out to be a commercial passenger flight flying in its normal air corridor during a scheduled flight between Iran and Dubai. Two hundred ninety civilians from six nations were killed, including 65 children.&nbsp;</div> <div>&nbsp;</div> <div>When the 9/11 terrorist attacks took place in the United States, Ayatollah Khamenei condemned them and said that he would support United Nations-sponsored action against the perpetrators.&nbsp;For his domestic audience, he also condemned the US air strikes against Afghanistan&rsquo;s Taliban regime, stating that &ldquo;Terrorism is only an excuse. Why don&rsquo;t they announce their real intention, their motive for grabbing more power, for imperialism? Since when is it a norm to send troops to another country and hit its cities with missiles and aerial bombardment because of so-called terrorism in that country?&rdquo;&nbsp;</div> <div>&nbsp;</div> <div>In reality, Iran had opposed the Taliban from the day they seized power and had consistently criticized the governments of Pakistan and Saudi Arabia for supporting the Taliban. When the Pentagon used Iranian air space during the bombing of Afghanistan, Khamenei and the Iranians did not lodge a protest. It was even reported that Iran had shared anti-Taliban intelligence with the Americans. After the Taliban was driven from power, Iran pledged aid to the new Afghanistan.</div> <div>&nbsp;</div> <div>These moves did not lead to warmer relations between the US and Iran. On January 29, 2002, President George W. Bush, in his State of the Union address, included Iran in his tripartite &ldquo;Axis of Evil,&rdquo; accusing the Iranian government of building weapons of mass destruction and of exporting terrorism. The Iranians were shocked to be lumped together with their number one enemy, Saddam Hussein, and with North Korea, and Bush&rsquo;s speech was particularly disheartening to the reformers in Iran who had been trying so hard to reestablish cordial relations with the West.&nbsp;</div> <div>&nbsp;</div> <div>In December 2007, a National Intelligence Estimate, compiled by the 16 agencies of the US intelligence community, reported &ldquo;with high confidence&rdquo; that Iran had frozen its nuclear weapons program in 2003. The report contradicted one written in 2005 that stated Iran was determined to continue developing such weapons. The report seemed to immediately put the brakes on any plans by the Bush administration to preemptively attack Iran&rsquo;s weapons facilities and to impose another round of sanctions against Iran. The report suggested that Iran had bowed to international pressure to end its pursuit of an atomic bomb. &ldquo;Iran may be more vulnerable to influence on the issues than we judged previously,&rdquo; it said. After the release of the intelligence report, President Bush, however, said Iran remained a threat and could not be trusted to pursue enriching uranium for civilian use. &ldquo;Look, Iran was dangerous, Iran is dangerous, and Iran will be dangerous, if they have the knowledge necessary to make a nuclear weapon,&rdquo; he said. &ldquo;What&rsquo;s to say they couldn&rsquo;t start another covert nuclear weapons program?&rdquo;</div> <div><b>&nbsp;</b></div> <div><a href="http://www.parstimes.com/history/us_iran.html" target="_blank">Chronology of US-Iran Relations&mdash;Pars Times</a></div> <div><a href="http://www.airpower.maxwell.af.mil/apjinternational/apj-s/2006/3tri06/kampseng.html#Kamps">Operation Eagle Claw: The Iran Hostage Rescue Mission</a> (by Charles Kamps, Air &amp; Space Power Journal)</div> <div>&nbsp;</div>
more
less
Current U.S. Relations with Iran
<p>In response to the hostage crisis, the US government on April 7, 1980, broke diplomatic relations with Iran, and on April 24, 1981, the Swiss Government assumed representation of US interests in Tehran. Iranian interests in the United States are represented by the government of Pakistan. The Islamic Republic of Iran has a large Interests Section in the Pakistani Embassy in Washington, DC and a permanent mission to the United Nations in New York City.</p> <div>&nbsp;</div> <div>In accordance with the Algiers declaration of January 20, 1981, the <a href="http://www.iusct.org/index-english.html">Iran-U.S. Claims Tribunal</a> (located in The Hague, Netherlands) was established for the purpose of handling claims of US nationals against Iran and of Iranian nationals against the United States. US contact with Iran through The Hague covers only legal matters.</div> <div>&nbsp;</div> <div>Various trade sanctions have been in effect by the US government since the 1980s, although trade between the two enemies has quietly increased in recent years (see Where Does the Money Flow).</div> <div>&nbsp;</div> <div>In general, relations continue to be chilly between the US and Iran. American officials still list Iran as a state sponsor of terrorism. Also, recent attempts by Iran to form loose alliances with anti-US governments in the Western Hemisphere, such as the Venezuelan government, have further strained relations. Since the US invasion of Iraq in 2003 and the toppling of Iran&rsquo;s longtime nemesis, Saddam Hussein, the Iranian government has attempted to forge ties with the new Iraqi leadership. At the same time, the US has accused Iran of funding insurgent attacks against the American military in Iraq, and the US has sent American Special Forces units into Iran for the purpose of collecting intelligence and purportedly to destabilize the current government. It also has been reported that the Bush administration prepared plans to invade or carry out air attacks against Iran.</div> <div>&nbsp;</div> <div>According to the State Department, the United States has held discussions with Iranian representatives on particular issues of concern over the years. US and Iranian envoys cooperated during operations to overthrow the Taliban in 2001 and during the Bonn Conference in 2002 that established a broad-based government for the Afghan people under President Hamid Karzai. US Secretary of State Condoleezza Rice, her Iranian counterpart, and others met at talks on Iraq in Sharm El Sheikh, Egypt, on May 3, 2007. The American and Iranian ambassadors to Iraq took part in face-to-face discussions in Baghdad, with Iraqi officials in attendance, on May 28, 2007. Representatives from the three countries engaged in a second round of talks on July 24, 2007. Ambassadors met for a third discussion on August 6.</div> <div>&nbsp;</div> <div>In 2007, the Iranian Government charged, and in some cases imprisoned, four innocent Iranian-American scholars, civil society actors, and journalists, accused by the regime of jeopardizing the security of the state. The international community, academic institutions, non-governmental organizations (NGOs) and private citizens joined the US government in calling for the release of the detained dual nationals. They were later freed. The US also pressed Iran to cooperate in the investigation into the case of private investigator and retired FBI agent <a href="http://helpboblevinson.spaces.live.com/">Robert Levinson</a>, missing since visiting Kish Island, Iran, March 8-9, 2007.</div> <div><b>&nbsp;</b></div> <div>A total of 338,226 people identified themselves as being of Iranian ancestry in the 2000 US census. Attempts at documenting early waves of Iranian immigration are hampered by historically ignorant demographic methods, which labeled all Middle Eastern immigrants as &ldquo;Arab&rdquo; until 1900, and used the umbrella term &ldquo;Syrian&rdquo; up through the middle of the century.&nbsp;</div> <div>&nbsp;</div> <div>Current estimates by some scholars puts the number of Iranians living in the US at well over 1 million, including the large number of non-immigrants who initially came to America intending to return to Iran within a few years, but stayed because of the political turmoil in their home country. Indeed, large repatriation movements have occurred at times, specifically from 1989-1992 when 100,000 Iranians returned as a result of the American recession and also thanks to an Iranian state-sponsored reconciliation program.&nbsp;Although Muslims dominate the Iranian demographic, adherents of other religions constitute a disproportionately large percentage of immigrant groups. These immigrants feared religious persecution after the revolution in 1979, and fled en masse to Europe and America. The Iranian community in Los Angeles is the second largest population of Iranians outside of Iran.&nbsp;California is host to the majority of Iranians in the US, with New York coming in a distant second.</div> <div>&nbsp;</div> <div><a target="_blank" href="http://www.sfcg.org/programmes/iran/programmes_iran.html">Search for Common Ground with Iran</a></div> <div><a target="_blank" href="http://www.cfr.org/region/404/iran.html">Council on Foreign Relations&mdash;Iran</a></div> <div><a target="_blank" href="http://www.carnegieendowment.org/npp/country/index.cfm?fa=view&amp;id=1000089">Carnegie Endowment for International Peace&mdash;Iran</a></div> <div><a href="http://armscontrolcenter.org/policy/iran/">The Center for Arms Control and Non-Proliferation </a></div> <div><a href="http://www.newyorker.com/archive/2006/04/17/060417fa_fact">The Iran Plans: Would President Bush go to war to stop Tehran from getting the bomb?</a> (by Seymour M. Hersh, New Yorker)</div> <div><a href="http://www.globalresearch.ca/articles/CHO505A.html">Planned US-Israeli Attack on Iran</a> (by Michel Chossudovsky, Global Research)</div> <div><a href="http://www.parade.com/dictators/2008/profiles/sayyid-ali-khamenei.html">The World&rsquo;s Worst Dictators: Sayyid Ali Khamenei</a> (by David Wallechinsky, Parade)</div> <div>&nbsp;</div>
more
less
Where Does the Money Flow
<p>US trade statistics show that exports from the United States to Iran grew more than tenfold during President George W. Bush&rsquo;s time in office. The US sent Iran about $546 million in goods from 2001 to 2007. It exported roughly $146 million in 2007, compared with just under $9 million in 2001.</p> <div>&nbsp;</div> <div>Cigarettes were Iran&rsquo;s favorite American import, at least until 2007, when statistics suddenly dropped to zero. Until then, Iranian smokers bought more than $169 million worth of popular US brands since 2001. Other shipments to Iran included fur coats, sculptures, perfume, musical instruments, corn and soybeans, vaccines, blood products, chemicals, wood pulp, medical equipment, vitamins, bull semen, bras, vegetable seeds and golf carts.</div> <div>&nbsp;</div> <div>From 2003 to 2007, the US imported even more than it exported, totaling more than $800 million in goods. The vast majority of purchases fell into two categories: rugs and floor coverings, which averaged $118 million annually; and fruits and preparations (including frozen juices), which soared from $1.5 million to $53.6 million.</div> <div>&nbsp;</div> <div>At least 30 American corporations have been doing business inside Iran despite trade sanctions by the US government, including Halliburton, Vice President Dick Cheney&rsquo;s former company.</div> <div>&nbsp;</div> <div>The US did not give any aid to Iran in 2007. In 2008 the US gave $21 million in aid to Iran. The 2008 budget estimate allotted $15.1 million to Civil Society, $5 million to Good Governance, and $1.5 million to Rule of Law and Human Rights. The 2009 budget request will substantially increase aid to $65 million. The budget will distribute $47 million to Civil Society, $10.5 million to Rule of Law and Human Rights, and $7.5 million to Good Governance. The funding will be used to strengthen media and Internet freedom, advocate human rights, and support programs which facilitate academic and cultural interchanges between American and Iranian people.&nbsp;</div> <div>&nbsp;</div> <div><a href="http://www.census.gov/foreign-trade/statistics/product/enduse/imports/c5070.html">Imports from Iran</a></div> <div><a href="http://www.census.gov/foreign-trade/statistics/product/enduse/exports/c5070.html">Exports to Iran</a></div> <div><a href="http://www.state.gov/documents/organization/101368.pdf">Congressional Budget for Foreign Operations (pages 539-541)</a> (PDF)</div> <div><a href="http://www.eia.doe.gov/emeu/cabs/Iran/Background.html">Country Analysis Brief, US Department of Energy</a></div> <div><a href="http://www.cnn.com/2008/US/07/08/iran.us.buying.ap/index.html">U.S. exports cigarettes, bras, bull semen to Iran</a> (Associated Press)</div> <div>&nbsp;</div>
more
less
Controversies
<p><b>The Ahmadinejad Distraction</b></p> <div>One of the strangest aspects of US-Iranian relations is the US media&rsquo;s obsession with Iran&rsquo;s president, Mahmoud Ahmadinejad. Although Ahmadinejad is colorful, outspoken and obnoxious, he wields little power. He does not control Iran&rsquo;s nuclear program, its military or its foreign policy. In fact, if the Iranian Majlis passes a bill and Ahmadinejad signs it, it does not become law. All of these powers rest with the Ayatollah Khamenei and the Guardian Council of religious leaders. For them, Ahmadinejad serves as a lightning rod for foreign criticism and distracts attention from the real powers that be. For clarification, here is a short guide to the Iranian government:</div> <div>THE PRESIDENCY&mdash;The president is not entirely a figurehead, but he has limited power.</div> <div>THE LEGISLATURE&mdash;The Majlis, also known as the Islamic Consultative Assembly, has 290 members who serve four-year terms.&nbsp; Like the president, their powers are limited</div> <div>THE JUDICIARY&mdash;The judicial branch is independent&hellip;except that the Leader can overrule anything it does.</div> <div>THE COUNCIL OF GUARDIANS&mdash;Made up of twelve members and headed by the Leader, the Council screens all prospective candidates for all elected offices including members of the Majlis, the Assembly of Experts and the president.&nbsp; Six of the members are appointed by the Leader and six are chosen by the head of the judiciary, who is himself appointed by the Leader.</div> <div>THE ASSEMBLY OF EXPERTS&mdash;The Assembly selects and supervises the Leader.&nbsp; Its 86 members are elected by the public for eight-year terms.</div> <div>THE EXPEDIENCY COUNCIL&mdash;Consisting of 25 members, the Expediency Council mediates disputes between the Majlis and the Council of Guardians.&nbsp; The Leader sets its agenda.</div> <div>THE LEADER&mdash;Known in Iran as the <i>Rahbar</i> and often, for effect, as the Supreme Leader, the Leader can overrule any decisions made by the president, the Majlis or the judiciary.</div> <div><b><font size="6">&nbsp;</font></b></div> <div><b>Doing Business with Iran Despite US Sanctions</b></div> <div>The United States&rsquo; policy of maintaining trade sanctions against Iran has come under question for both its effectiveness and duplicity. A December 2007 <a href="http://www.gao.gov/new.items/d0858.pdf">report </a>(PDF) by the Government Accountability Office recommended that the administration review its sanctions in light of the failure to achieve policy goals. Further adding to the questions of the US policy was the revelation that many American corporations have been doing business in Iran, including those with powerful connections.</div> <div>&nbsp;</div> <div>According to one analyst, there are more than 30 US corporations with deals through foreign subsidiaries or related companies. None of the companies were considered in violation of US law because the sanctions legislation did not preclude American off-shore subsidiaries. On the list was Vice President Cheney&rsquo;s old firm Halliburton, which has a subsidiary, Halliburton Products and Services, that helps build drilling rigs in Iran&rsquo;s southern oil field.</div> <div>&nbsp;</div> <div>Even worse for Cheney and Halliburton was a story reporting that the company was working with Cyrus Nasseri, the vice chairman of the board of directors of Oriental Oil Kish, one of Iran&rsquo;s largest private oil companies, on oil development projects in Tehran. Nasseri is also a key member of Iran&rsquo;s nuclear development team. In January 2005, the <i>Financial Times</i> reported that &ldquo;Nasseri, a senior Iranian diplomat negotiating with Europe over Iran&rsquo;s controversial nuclear program, is at the heart of deals with US energy companies to develop the country&rsquo;s oil industry.&rdquo; &nbsp;</div> <div>&nbsp;</div> <div>Nasseri was later interrogated by Iranian authorities for allegedly providing Halliburton with Iran&rsquo;s nuclear secrets and accepting as much as $1 million in bribes from Halliburton, according to Iranian government officials. Halliburton later pulled out of its deal with Nasseri&rsquo;s company following pressure from Washington.</div> <div>&nbsp;</div> <div>Halliburton first started doing business in Iran as early as 1995, while Vice President Cheney was chief executive of the company and in possible violation of US sanctions. According to a February 2001 report in the <i>Wall Street Journal</i>, &ldquo;Halliburton Products &amp; Services Ltd. works behind an unmarked door on the ninth floor of a new north Tehran tower block. A brochure declares that the company was registered in 1975 in the Cayman Islands, is based in the Persian Gulf sheikdom of Dubai and is &lsquo;non-American.&rsquo; But, like the sign over the receptionist&rsquo;s head, the brochure bears the company&rsquo;s name and red emblem and offers services from Halliburton units around the world.&rdquo; Moreover, mail sent to the company&rsquo;s offices in Tehran and the Cayman Islands is forwarded to the company&rsquo;s Dallas headquarters.&rdquo;</div> <div><a href="http://www.commondreams.org/views05/0806-21.htm">Halliburton Secretly Doing Business with Key Member of Iran&rsquo;s Nuclear Team</a> (by Jason Leopold, Common Dreams)</div> <div><a href="http://www.washingtonpost.com/wp-dyn/articles/A58298-2005Feb2.html">Halliburton Doing Business With the &lsquo;Axis of Evil&rsquo;</a> (by Jefferson Morley, Washington Post)</div> <div><a href="http://www.cbsnews.com/stories/2004/01/22/60minutes/main595214.shtml">Doing Business With The Enemy</a> (60 Minutes)</div> <div><span><a href="http://money.cnn.com/2003/05/29/news/iran_sanctions/">U.S. companies are operating in Iran</a> (CNN/Money)</span></div> <div>&nbsp;</div> <div><b>Bush Administration Appointee Working to End Iranian Sanctions</b></div> <div>A controversial Iranian-American, <a href="../../../Official/Ameri__Goli">Goli Ameri</a>, appeared before the Senate Foreign Relations Committee In January 2008 to answer questions about her role in raising funds for a lobbying group opposed to US trade sanctions on Iran and to promote a resumption of diplomatic ties with Tehran. Ameri ran a well-funded challenger&rsquo;s campaign in 2004 against Democratic incumbent Rep. David Wu in Oregon&rsquo;s 1st congressional district, but was beaten by a 20-point margin. Since then, she has been appointed as a US delegate to the United Nations General Assembly, to a UN human rights forum, and and is currently serving as assistant secretary of state for educational and cultural affairs.</div> <div><a href="http://www.newsmax.com/timmerman/iran_lobbying_controversy/2008/01/29/68452.html">Iran Controversy at State Department</a> (by Kenneth Timmerman, NewsMax.com)</div> <div>&nbsp;</div> <div><b>Iranian President Creates Ruckus at Columbia University</b></div> <div>In September 2007 Iranian President Mahmoud Ahmadinejad created an uproar in the United States while giving a speech at Columbia University. In New York to address the United Nations General Assembly, Ahmadinejad spoke at the invitation of Columbia&rsquo;s president, Lee Bollinger, who in his introduction excoriated the leader by saying he &ldquo;exhibit[s] all the signs of a petty and cruel dictator.&rdquo;</div> <div>&nbsp;</div> <div>The Iranian president challenged Columbia students to look into &ldquo;who was truly involved&rdquo; in the September 11, 2001, terrorist attacks, defended his right to question established Holocaust history and denied there were gay Iranians. When pressed about the harsh treatment of women, homosexuals and academics who challenge Iran&rsquo;s government, Ahmadinejad painted a rosy picture, saying, &ldquo;Women in Iran enjoy the highest levels of freedom.&rdquo; He elicited laughter and boos from the audience at Columbia University when he said, &ldquo;In Iran, we don&rsquo;t have homosexuals, like in your country.&rdquo;</div> <div><a href="http://www.nytimes.com/2007/09/25/world/middleeast/25iran.html?em&amp;ex=1190865600&amp;en=aa048435079ab53c&amp;ei=5087%0A">Ahmadinejad, at Columbia, Parries and Puzzles</a> (by Helene Cooper, New York Times)</div> <div><a href="http://www.washingtonpost.com/wp-dyn/content/article/2007/09/24/AR2007092401042.html">Transcript of Ahmadinejad speech at Columbia University</a></div> <div>&nbsp;</div> <div><b>Special Ops in Iran</b></div> <div>Investigative journalist Seymour Hersh has reported in the <i>New Yorker</i> about the Bush administration&rsquo;s expanded use of covert military operations, including missions inside Iran as part of preparations to attack the longtime US adversary. Hersh said secret reconnaissance missions, most likely involving Special Ops units, had been taking place inside Iran at least since the summer of 2005. Much of the focus was on the accumulation of intelligence and targeting information on Iranian nuclear, chemical and missile sites, both declared and suspected. The goal was to identify and isolate three dozen, and perhaps more, such targets that could be destroyed by precision air strikes and short-term commando raids.</div> <div>&nbsp;</div> <div>&ldquo;The civilians in the Pentagon want to go into Iran and destroy as much of the military infrastructure as possible,&rdquo; a government consultant with close ties to the Pentagon told Hersh.</div> <div>&nbsp;</div> <div>The story also told of an American commando task force that had been set up in South Asia, and with the aid of Pakistan, had been penetrating eastern Iran from Afghanistan in a hunt for underground installations. The task-force members used remote detection devices&mdash;known as sniffers&mdash;capable of sampling the atmosphere for radioactive emissions and other evidence of nuclear-enrichment programs.</div> <div><a href="http://www.newyorker.com/archive/2005/01/24/050124fa_fact?printable=true">The Coming Wars</a> (by Seymour Hersh, New Yorker)</div> <div>&nbsp;</div>
more
less
Human Rights
<p>According to the State Department, the Iranian government&rsquo;s poor human rights record worsened in 2007, and it continued to commit numerous, serious abuses. There were reports of unjust executions after unfair trials. Security forces committed acts of politically motivated abductions; torture and severe officially-sanctioned punishments, including death by stoning; amputation; flogging; and excessive use of force against and imprisonment of demonstrators. Vigilante groups with ties to the government committed acts of violence. Prison conditions remained poor. Security forces arbitrarily arrested and detained individuals and held political prisoners and women&rsquo;s rights activists.</p> <div>&nbsp;</div> <div>Furthermore, there was a lack of judicial independence and fair public trials. The government severely restricted civil liberties, including freedoms of speech, press, assembly, association, movement, and privacy. It placed severe restrictions on freedom of religion. Official corruption and a lack of government transparency persisted. Violence and legal and societal discrimination against women, ethnic and religious minorities, and homosexuals; trafficking in persons; and incitement to anti-Semitism remained problems. The government severely restricted workers&rsquo; rights, including freedom of association and the right to organize and bargain collectively, and child labor remained a serious problem.</div> <div>&nbsp;</div> <div>Baluchi groups in the southeastern province of Sistan va Baluchestan alleged numerous executions during 2007 after reportedly unfair trials for attacks against government officials. An Amnesty International report estimated that authorities executed at least 50 Baluchis since the beginning of the year, almost all following the February 14 bombing in Zahedan of a bus carrying members of the Islamic Revolutionary Guard Corps (IRGC), which killed 11 IRGC members. On February 15, the militant opposition group Jundallah claimed responsibility for the attack. Many of those executed following the bombing made televised &ldquo;confessions&rdquo; of responsibility, which Baluchi groups alleged were extracted under torture. According to Amnesty International, Baluchi groups alleged that authorities sought to dispel the appearance of ethnic targeting by taking Baluchis to other provinces to execute them after human rights groups drew attention to the rise in executions of Baluchis.</div> <div>&nbsp;</div> <div>Conditions were poor inside Iranian prisons. Many prisoners were held in solitary confinement or denied adequate food or medical care to force confessions. Overcrowding was a significant problem. The UK-based <a href="http://www.kcl.ac.uk/schools/law/research/icps">International Centre for Prison Studies</a> reported that 150,321 prisoners occupied facilities constructed to hold a maximum of 65,000 persons. Of the prisoners currently held in state detention centers, reportedly nearly one quarter were pretrial detainees.</div> <div>&nbsp;</div> <div>Some prison facilities, including Tehran&rsquo;s Evin Prison, were notorious for cruel and prolonged torture of political opponents of the government. After its 2003 visit, the UN <a href="http://www2.ohchr.org/english/issues/detention/index.htm">Working Group on Arbitrary Detentions</a> described section 209 of Evin Prison as a &ldquo;prison within a prison,&rdquo; designed for the &ldquo;systematic, large-scale use of absolute solitary confinement, frequently for long periods.&rdquo; Authorities also maintained &ldquo;unofficial&rdquo; secret prisons and detention centers outside the national prison system, where abuse reportedly occurred.</div> <div>&nbsp;</div> <div>Human rights activists and domestic press reported cases of political prisoners confined in the same wing as violent felons. There were allegations that the authorities deliberately incarcerated nonviolent offenders with violent offenders, anticipating that they would be killed. There were also reports of juvenile offenders being detained with adult offenders.</div> <div>&nbsp;</div> <div>Numerous human rights groups condemned trials in the revolutionary courts for their disregard of international standards of fairness. Revolutionary court judges were chosen in part due to their ideological commitment to the system. Pretrial detention often was prolonged, and defendants lacked access to attorneys. Authorities often charged individuals with relatively undefined crimes, such as &ldquo;anti-revolutionary behavior,&rdquo; &ldquo;moral corruption,&rdquo; and &ldquo;siding with global arrogance.&rdquo; Defendants did not have the right to confront their accusers. Secret or summary trials of only five minutes&rsquo; duration occurred frequently. Other trials were deliberately designed to publicize a coerced confession, and there were allegations of corruption.</div> <div>&nbsp;</div> <div>No accurate estimates were available regarding the number of citizens imprisoned for their political beliefs. In 2003 the UN Special Representative for the Promotion and Protection of the Right to Freedom of Expression and Opinion estimated the number to be in the hundreds. Although there were few details, the government reportedly arrested, convicted, and executed persons on questionable criminal charges, including drug trafficking, when their actual &ldquo;offenses&rdquo; were political. The government charged members of religious minorities with crimes such as &ldquo;confronting the regime&rdquo; and apostasy and conducted trials in these cases in the same manner as threats to national security.</div> <div>&nbsp;</div> <div>According to news reports, deputy interior minister and head of Commission 10 on political parties Ali Reza Afshar announced that &ldquo;publications and other media outlets are forbidden from writing about parties or political groups that have not obtained a license from Commission 10 on political parties.&rdquo; This action followed other reports of government efforts to limit political debate and the spread of information in advance of the 2008 Majlis elections. There were similar reports in 2006 that the Supreme National Security Council warned editors-in-chief not to publish political analysis that differed from the country&rsquo;s official policy.</div> <div>&nbsp;</div> <div>The 1985 press law established the Press Supervisory Board, which was responsible for issuing press licenses and examining complaints filed against publications or individual journalists, editors, or publishers. Its hearings were conducted in public with a jury composed of appointed clerics, government officials, and editors of government-controlled newspapers. The press law also allows government entities to act as complainants against newspapers, and often public officials lodged criminal complaints against reformist newspapers that led to their closures. Offending writers were subjected to lawsuits and fines. Some human rights groups asserted that the increasingly conservative press court assumed responsibility for cases before press supervisory board consideration, often resulting in harsher judgments.</div> <div>&nbsp;</div> <div>Minister of Culture and Islamic Guidance Hossein Saffar Harandi warned of a &ldquo;creeping coup&rdquo; from the press to overthrow the system. Two days later, the head of the president&rsquo;s public relations office announced the creation within that office of a special team to confront publications critical of the government.</div> <div>&nbsp;</div> <div>In April 2007 the revolutionary courts sentenced Parvin Ardalan, Nushin Ahmadi Khorasani, Sussan Tahmasebi, Shahla Entessari, and Fariba Davoudi Mohajer to between two and four years in prison for &ldquo;acting against national security&rdquo; for organizing a June 2006 women&rsquo;s rights rally. The government continued to arrest and detain members of the &ldquo;<a href="http://www.change4equality.org/english/">One Million Signatures Campaign Demanding Changes to Discriminatory Laws</a>,&rdquo; which activists launched in 2006 to promote women&rsquo;s rights. On July 11, security forces detained Amir Yaghoub Ali for collecting signatures for the campaign in Tehran&rsquo;s Andishe Park. Security forces detained him in section 209 of Evin Prison.</div> <div>&nbsp;</div> <div>On July 2, authorities sentenced women&rsquo;s rights activist Delaram Ali to 20 lashes and two years and 10 months in prison for her participation in a June 2006 women&rsquo;s rights rally. The judge charged her with &ldquo;acting against national security&rdquo; and &ldquo;propaganda against the system.&rdquo; Following international protests, the judiciary reduced her sentence to 10 lashes and two and a half years in prison and on November 10, authorities temporarily suspended her sentence.</div> <div>&nbsp;</div> <div>On August 12, authorities sentenced Nasim Sarbandi and Fatemeh Dehdashti to six months in prison and two-year suspended sentences reportedly for collecting signatures for the One Million Signatures campaign at a Tehran train station.</div> <div>&nbsp;</div> <div>In October 2008, Human Rights Watch charged that the Iranian government was escalating its attacks against women activists, subjecting them to arbitrary detention, travel bans, and harassment. On October 26 security agents blocked Sussan Tahmasebi, a leader of the One Million Signatures Campaign for Equality, from boarding a plane and confiscated her passport, without charging her with any crime. At her home, they confiscated her computer and demanded that she report to court for interrogation. The government has prevented Tahmasebi from leaving the country for the past two years, but has never brought charges against her or provided a reason for her travel ban. &nbsp;<br /> &nbsp;<br /> Human Rights Watch said the judiciary has prosecuted more than 100 women&rsquo;s rights activists over the past three years and continues to detain, intimidate, and prohibit from traveling a number of other women&rsquo;s rights activists, particularly those involved in the One Million Signatures Campaign for Equality. The grassroots campaign aims to raise awareness of Iranian laws that sanction discrimination against women, by collecting 1 million signatures throughout the country in an effort to repeal them.</div> <div>&nbsp;</div> <div><a href="http://www.state.gov/g/drl/rls/hrrpt/2007/100595.htm">US State Department</a></div> <div><a href="http://hrw.org/doc/?t=mideast&amp;c=iran">Human Rights Watch</a></div> <div><a href="http://www.amnesty.org/en/region/middle-east-and-north-africa/east-gulf/iran">Amnesty International</a></div> <div>&nbsp;</div>
more
less
Past Ambassadors
<p>Henry H. Jessup <br /> State of Residency: New York <br /> Title: Charg&eacute; d&rsquo;Affaires/Consul General <br /> Note: Not commissioned; nomination withdrawn before the Senate acted upon it.</p> <div>&nbsp;</div> <div>S.G.W. Benjamin <br /> Appointment: Jan 29, 1883 <br /> Note: Commissioned to Persia. <br /> Note: Took oath of office, but did not proceed to post in this capacity.</div> <div>S.G.W. Benjamin <br /> Appointment: Feb 27, 1883 <br /> Presentation of Credentials: Jun 11, 1883 <br /> Termination of Mission: Left post, May 18, 1885 <br /> Note: Commissioned to Persia.</div> <div>&nbsp;</div> <div>Bayless W. Hanna <br /> Appointment: Apr 18, 1885 <br /> Note: Commissioned during a recess of the Senate. Took oath of office, but did not proceed to post. Commissioned to Persia.</div> <div>&nbsp;</div> <div>Frederick H. Winston <br /> Appointment: Oct 28, 1885 <br /> Presentation of Credentials: Apr 5, 1886 <br /> Termination of Mission: Left post, Jun 10, 1886 <br /> Note: Commissioned during a recess of the Senate; recommissioned after confirmation on Jan 13, 1886. Commissioned to Persia.</div> <div>&nbsp;</div> <div>E. Spencer Pratt <br /> Appointment: Aug 3, 1886 <br /> Presentation of Credentials: Nov 24, 1886 <br /> Termination of Mission: Presented recall, Jun 4, 1891 <br /> Note: Commissioned to Persia.</div> <div>&nbsp;</div> <div>Truxtun Beale <br /> Appointment: Feb 27, 1891 <br /> Presentation of Credentials: Aug 27, 1891 <br /> Termination of Mission: Left post, Apr 4, 1892 <br /> Note: Commissioned to Persia.</div> <div>&nbsp;</div> <div>Watson R. Sperry <br /> Appointment: Jul 27, 1892 <br /> Presentation of Credentials: Jan 11, 1893 <br /> Termination of Mission: Presented recall, Aug 29, 1893 <br /> Note: Commissioned to Persia.</div> <div>&nbsp;</div> <div>Alexander McDonald <br /> Appointment: May 5, 1893 <br /> Presentation of Credentials: Aug 29, 1893 <br /> Termination of Mission: Presented recall, Sep 13, 1897 <br /> Note: Commissioned during a recess of the Senate; recommissioned after confirmation on Sep 8, 1893. Commissioned to Persia.</div> <div>&nbsp;</div> <div>Arthur S. Hardy <br /> Appointment: Jul 12, 1897 <br /> Presentation of Credentials: Nov 27, 1897 <br /> Termination of Mission: Left post, Apr 22, 1899 <br /> Note: Commissioned to Persia.</div> <div>&nbsp;</div> <div>William P. Lord <br /> Appointment: Apr 18, 1899 <br /> Note: Commissioned during a recess of the Senate; declined appointment. Commissioned to Persia.</div> <div>&nbsp;</div> <div>Herbert W. Bowen <br /> Appointment: May 3, 1899 <br /> Presentation of Credentials: Aug 27, 1899 <br /> Termination of Mission: Left post, May 1, 1901 <br /> Note: Commissioned during a recess of the Senate; recommissioned after confirmation on Dec 14, 1899. Took oath of office, but did not present credentials as Envoy Extraordinary and Minister Plenipotentiary.</div> <div>&nbsp;</div> <div>Lloyd C. Griscom <br /> Appointment: Jun 17, 1901 <br /> Presentation of Credentials: Dec 16, 1901 <br /> Termination of Mission: Left post, Dec 24, 1902 <br /> Note: Commissioned during a recess of the Senate; recommissioned after confirmation on Dec 10, 1901. Commissioned to Persia.</div> <div>&nbsp;</div> <div>Richmond Pearson <br /> Appointment: Dec 17, 1902 <br /> Presentation of Credentials: May 19, 1903 <br /> Termination of Mission: Presented recall on or shortly before Nov 12, 1907 <br /> Note: Commissioned to Persia.</div> <div>&nbsp;</div> <div>John B. Jackson <br /> Appointment: Jul 1, 1907 <br /> Presentation of Credentials: Dec 12, 1907 <br /> Termination of Mission: Left post, Jul 3, 1909 <br /> Note: Commissioned during a recess of the Senate; recommissioned after confirmation on Dec 12, 1907. Commissioned to Persia.</div> <div>&nbsp;</div> <div>Charles W. Russell <br /> Appointment: Dec 21, 1909 <br /> Presentation of Credentials: Mar 28, 1910 <br /> Termination of Mission: Probably presented recall on or before Sep 19, 1914 <br /> Note: Commissioned to Persia.</div> <div>&nbsp;</div> <div>John L. Caldwell <br /> Appointment: Jun 6, 1914 <br /> Presentation of Credentials: Sep 19, 1914 <br /> Termination of Mission: Appointment terminated, Apr 9, 1921; left Persia, May 17, 1921. <br /> Note: Commissioned to Persia.</div> <div>&nbsp;</div> <div>Joseph Saul Kornfeld <br /> Appointment: Nov 9, 1921 <br /> Presentation of Credentials: Apr 11, 1922 <br /> Termination of Mission: Left post about Sep 1, 1924 <br /> Note: Commissioned to Persia.</div> <div>&nbsp;</div> <div>Hoffman Philip <br /> Appointment: Mar 17, 1925 <br /> Presentation of Credentials: Jan 7, 1926 <br /> Termination of Mission: Left post, Sep 16, 1928 <br /> Note: Commissioned to Persia.</div> <div>&nbsp;</div> <div>Charles C. Hart <br /> Appointment: Nov 12, 1929 <br /> Presentation of Credentials: Feb 9, 1930 <br /> Termination of Mission: Left post, Oct 31, 1933 <br /> Note: Commissioned to Persia.</div> <div>&nbsp;</div> <div>William H. Hornibrook <br /> Appointment: Dec 12, 1933 <br /> Presentation of Credentials: Mar 19, 1934 <br /> Termination of Mission: Left post, Mar 16, 1936 <br /> Note: Commissioned during a recess of the Senate; recommissioned after <br /> confirmation on Jan 15, 1934. Also accredited to Afghanistan; resident at Tehran.</div> <div>&nbsp;</div> <div>Note: During 1936&ndash;1940 the following officers served as Charg&eacute; d&rsquo;Affaires ad interim: Gordon P. Merria (Mar 1936&ndash;May 1937) and Cornelius Van H. Engert (Jun 1937&ndash;Dec 1940).</div> <div>&nbsp;</div> <div>Name: Louis G. Dreyfus, Jr. <br /> Appointment: Jul 7, 1939 <br /> Presentation of Credentials: Dec 18, 1940 <br /> Termination of Mission: Left post, Dec 12, 1943 <br /> Note: Also accredited to Afghanistan; resident at Tehran.</div> <div>&nbsp;</div> <div>Leland B. Morris <br /> Appointment: Mar 21, 1944 <br /> Presentation of Credentials: Aug 21, 1944 <br /> Termination of Mission: Left post, May 20, 1945</div> <div>&nbsp;</div> <div>Wallace Murray <br /> Appointment: Feb 20, 1945 <br /> Presentation of Credentials: Jun 5, 1945 <br /> Termination of Mission: Left post, Apr 18, 1946</div> <div>&nbsp;</div> <div>George V. Allen <br /> Appointment: Apr 23, 1946 <br /> Presentation of Credentials: May 11, 1946 <br /> Termination of Mission: Left post, Feb 17, 1948</div> <div>&nbsp;</div> <div>John C. Wiley <br /> Appointment: Feb 26, 1948 <br /> Presentation of Credentials: Apr 6, 1948 <br /> Termination of Mission: Left post, Jun 18, 1950</div> <div>&nbsp;</div> <div>Henry F. Grady <br /> Appointment: Jun 29, 1950 <br /> Presentation of Credentials: Jul 2, 1950 <br /> Termination of Mission: Left post, Sep 19, 1951</div> <div>&nbsp;</div> <div>Loy W. Henderson <br /> Appointment: Sep 19, 1951 <br /> Presentation of Credentials: Sep 29, 1951 <br /> Termination of Mission: Left post, Dec 30, 1954</div> <div>&nbsp;</div> <div>Julius C. Holmes <br /> Note: Not commissioned; nomination withdrawn before the Senate acted upon it.</div> <div>&nbsp;</div> <div>Selden Chapin <br /> Appointment: May 31, 1955 <br /> Presentation of Credentials: Jul 19, 1955 <br /> Termination of Mission: Left post, Jun 2, 1958</div> <div>&nbsp;</div> <div>Edward T. Wailes <br /> Appointment: Jun 18, 1958 <br /> Presentation of Credentials: Jul 19, 1958 <br /> Termination of Mission: Left post, Jun 9, 1961</div> <div>&nbsp;</div> <div>Julius C. Holmes <br /> Appointment: May 8, 1961 <br /> Presentation of Credentials: Jun 17, 1961 <br /> Termination of Mission: Left post, Mar 13, 1965</div> <div>&nbsp;</div> <div>Armin H. Meyer <br /> Appointment: Mar 18, 1965 <br /> Presentation of Credentials: Apr 27, 1965 <br /> Termination of Mission: Left post, May 30, 1969</div> <div>&nbsp;</div> <div>Douglas MacArthur II <br /> Appointment: Sep 15, 1969 <br /> Presentation of Credentials: Oct 13, 1969 <br /> Termination of Mission: Left post, Feb 17, 1972</div> <div>&nbsp;</div> <div>Joseph S. Farland <br /> Appointment: May 1, 1972 <br /> Presentation of Credentials: May 21, 1972 <br /> Termination of Mission: Left post, Mar 10, 1973</div> <div>&nbsp;</div> <div>Richard Helms <br /> Appointment: Feb 8, 1973 <br /> Presentation of Credentials: Apr 5, 1973 <br /> Termination of Mission: Left post, Dec 27, 1976</div> <div>&nbsp;</div> <div>William H. Sullivan <br /> Appointment: May 26, 1977 <br /> Presentation of Credentials: Jun 18, 1977 <br /> Termination of Mission: Left post, Apr 6, 1979</div> <div>&nbsp;</div> <div>Walter L. Cutler <br /> Appointment: May 18, 1979 <br /> Note: Did not proceed to post; the government of Iran having refused to receive him.</div> <div>&nbsp;</div> <div>Note: L.B. Laingen was serving as Charg&eacute; d&rsquo;Affaires ad interim when the Embassy in Tehran was seized on Nov 4, 1979. The US severed diplomatic relations with Iran, Apr 7, 1980. Laingen and the embassy staff were released Jan 20, 1981.</div> <div>&nbsp;</div> <div><a href="http://www.state.gov/r/pa/ho/po/com/10884.htm">Former US Ambassadors to Iran</a></div> <div>&nbsp;</div>
more
less
Iran's Ambassador to the U.S.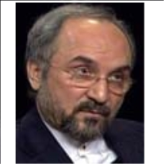 Khazaee, Mohammad
Iran does not maintain an Embassy in the US, however Iran does have an
Interests Section
in the Pakistani Embassy in the US. Iran's ambassador to the United Nations is Mohammad Khazaee. A former member of Iran's parliament and, for 13 years, Iran's representative to the World Bank, Khazaee assumed his responsibilities at the UN on July 18, 2007.
more
less
Iran's Embassy Web Site in the U.S.
<div>Iran does not maintain an Embassy in the US, however Iran does have an <a href="http://www.daftar.org/Eng/default.asp?lang=eng">Interests Section</a> in the Pakistani Embassy in the US.</div>
more
less