Federal Judge Stops Ohio from Withholding Educational Program Funding for Planned Parenthood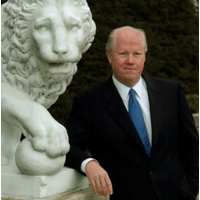 Judge Michael R. Barrett
By Kevin Koeninger, Courthouse News Service
CINCINNATI (CN) — Planned Parenthood won an injunction (pdf) Friday that prevents Ohio from withholding public funds used by the health care provider for educational programs.
U.S. District Judge Michael R. Barrett ruled that Ohio Revised Code 3701.034 — which prevents the state Department of Health from distributing funds to any entity that performs nontherapeutic abortions — will cause Planned Parenthood "irreparable injury".
Nontherapeutic abortion, as defined by Ohio law, is an abortion "that is performed or induced when the life of the mother would not be endangered if the fetus were carried to term or when the pregnancy of the mother was not the result of rape or incest reported to a law enforcement agency."
Planned Parenthood currently operates 28 clinics in the state, and the law, proposed and passed by Republican Gov. John Kasich, would have withheld $1.3 million in funding for six health and education programs, according to court records.
These programs include STD Prevention, the Minority AIDS/HIV Initiative, the Personal Responsibility Education Program, the Breast and Cervical Cancer Prevention Program, the Ohio Infant Mortality Reduction Initiative, and the Violence Against Women Act Sexual Violence Prevention Program.
Ohio's Department of Health argued that it has "wide latitude" in determining which providers receive federal funds, and while Judge Barrett agreed, he wrote that "this wide latitude to set spending priorities exists '[s]o long as legislation does not infringe on other constitutionally protected rights.'"
"Here, the conditions imposed by Section 3701.034 seek to leverage funding to regulate speech outside the contours of the six programs impacted by Section 3701.034," Barrett wrote. "There is nothing within the scope of these programs related to performing abortions, promoting abortions or affiliating with an entity that performs or promotes abortions. Therefore, under the unconstitutional conditions doctrine, Section 3701.034 cannot condition funding for these programs based on a recipient's exercise of the right to free speech or association outside of these programs."
The state also failed to persuade Barrett with its arguments regarding the statute's alleged due process violations.
"The six programs impacted by Section 3701.034 subsidize tests and treatment, screenings and education programs which are not related to performing abortions," the judge wrote. "Section 3701.034 does not provide any way for an entity to limit its use of the funding distributed under Section 3701.034 to those six programs, while using private funds to perform abortions."
Barrett ultimately ruled that "the requirement to pay even a reduced fee will deter patients from seeking these potentially life-saving services," and that such a burden constitutes an irreparable injury.
Friday's ruling follows a temporary restraining order granted by Barrett in May that blocked the effort by Ohio's Republican-controlled Legislature to defund facilities that provide women with legal abortions.
A spokesman for Ohio's attorney general told local news outlets that the state will appeal the injunction.
To Learn More:
Planned Parenthood of Greater Ohio, et al, v. Richard Hodges, et al (U.S. District Court, Southern District of Ohio) (pdf)
Republican Defunding Effort Spearheads State-by-State Assault on Planned Parenthood (by David Crary, Associated Press)
Wisconsin Republicans Block Millions in Funding for Planned Parenthood (Reuters)
Most Americans Favor Funding of Planned Parenthood (by Noel Brinkerhoff, AllGov)
No Women's Health Safety Net Would Fill Gap Left by a Defunded Planned Parenthood (by Noel Brinkerhoff, AllGov)
New Hampshire Official Who Voted to Defund Planned Parenthood Says "The Party Is Over" (by Noel Brinkerhoff, AllGov)