Justice Department Takes Lead in International Investigation of Big Banks
Sunday, November 17, 2013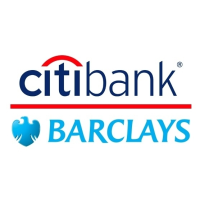 The trading of foreign currencies represents the richest of all exchanges in the financial world, what with $5 trillion in monies changing hands every day. And now the U.S. Department of Justice is going after traders at the world's largest banks who may have conspired via instant messaging to manipulate the price of currency exchanges in order to boost profits.
The investigation is focusing on those belonging to "the cartel," an industry nickname given to traders at institutions like Barclays, the Royal Bank of Scotland, Citigroup and others suspected of violating federal law, according to The New York Times.
The traders from these banks—also referred to as "the bandits club"—are alleged to have formulated their schemes in electronic chat room meetings via instant messaging.
"The manipulation we've seen so far may just be the tip of the iceberg," Attorney General Eric Holder Jr. told the newspaper. "We've recognized that this is potentially an extremely consequential investigation."
Holder's probe has enlisted the help of at least one trader involved in the alleged illegal trading.
Right now, nine of the largest banks in currency trading are facing inquiries, which prompted the institutions to place about a dozen traders on leave pending the outcome of the investigations. Some of these firms are also said to be considering limiting the ability of their traders to engage in electronic communication.
In addition to the U.S. looking into currency trading activities over a 10-year period, Britain, the European Union, Switzerland and Hong Kong are also scrutinizing the trading activity.
Also, the Commodity Futures Trading Commission has opened its own investigation.
-Noel Brinkerhoff
To Learn More:
U.S. Investigates Currency Trades by Major Banks (by Ben Protess, Landon Thomas Jr. and Chad Bray, New York Times)
Holder Claims Big Banks are Too Big to Jail (by Noel Brinkerhoff, AllGov)
Justice Dept. Mistakes Slapping Wall Street Wrists for True Punishment for Fraud (by Matt Bewig, AllGov)