Small Texas Fracking Company Earns Title of Worst Energy Sector Polluter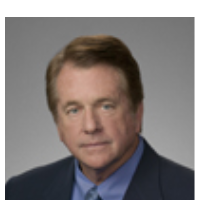 Floyd C. Wilson, CEO of Halcón Resources
It's not Chevron, ExxonMobil or Shell whose wells were found to leak the most methane in 2012. Instead it was a small company, Halcón Resources, which won the title for allowing the highest percentage of the gas to escape into the atmosphere.
Halcón's wells sent 6.5 metric tons of methane into the air for each million cubic feet of natural gas produced at its fracking wells in 2012. Second and third on the list were two other small producers, Bill Barrett Corp., emitting 4.4 metric tons; and Unit Corp., emitting 4.3 metric tons. It's not until you get to fourth place until you hit one of the major oil companies, ConocoPhillips, which spewed out 3.5 metric tons of methane per million cubic feet of natural gas.
Methane is among the worst greenhouse gases, 86 times as bad as carbon dioxide. So much of it is emitted during the fracking process that it can make the total environmental impact of using natural gas approach that of coal in its effect on the atmosphere.
Halcón reportedly cleaned up its act in 2013, reporting 91% fewer methane emissions from the East Texas basin. The company wouldn't say why its 2012 pollution was so high, but it did make some operational changes over the period.
Sometimes the amount of emissions has to do with where the drilling is performed. Wells in New Mexico's San Juan Basin tend to leak more than other wells. Much of ConocoPhillips' production is in that area, which accounts for its higher amount of methane pollution.
The Environmental Protection Agency is deciding whether methane emissions should be regulated. If it does enact new rules, they'll be in effect by 2016.
-Steve Straehley
To Learn More:
Who Are The Big Ten In The Carbon Pollution Business? (by Gayathri Vaidyanathan, E&E)
Halcón's Fracking Tweaks Yield Huge Bakken Production Increases (by Luke Geiver, Bakken Magazine)
Fracking Company in Pennsylvania Offers Residents $50,000 Each to Promise not to Sue about Anything (by Noel Brinkerhoff and Danny Biederman, AllGov)
Chevron and ExxonMobil Top List of 90 Biggest Industrial-Age Polluters (by Noel Brinkerhoff and Danny Biederman, AllGov)
AK Steel Takes First and Third in Contest for Worst Polluter of U.S. Waterways (by Noel Brinkerhoff and David Wallechinsky, AllGov)