AK Steel Takes First and Third in Contest for Worst Polluter of U.S. Waterways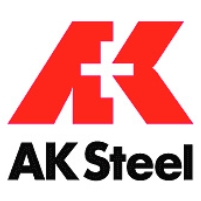 Between industry and the military, more than 200 million pounds of toxic pollutants are dumped each year into American waterways, but one corporation takes two of the top three spots of biggest polluters.
According to the
Environment America Research and Policy Center
, 226 million pounds of harmful and cancer-causing chemicals were discharged into rivers and streams in 2010. The pollution included fish-killing nitrates, mercury and other heavy metals and various toxic chemicals.
The most polluted river was the Ohio, which received 32 million pounds of discharge. The majority of it came from just one source: AK Steel Corporation's
Rockport Works
, a huge carbon and stainless steel finishing operation in southwest Indiana, which dumped 24.3 million pounds into the Ohio River.
Rockport Works was the single largest culprit in the nation, followed by the U.S. Army's
Radford Ammunition Plant
in Virginia, which dumped 12.5 million pounds, almost all of it nitrate compounds, into the New River. Nitrates can be particularly toxic if they make their way into water drunk by infants.
Third place went to another AK Steel plant, the
Coshocton Works
in east central Ohio.
Burns Creek, north of Elko, Nevada, was the recipient of the most cancer-causing chemicals, thanks to the discharge of arsenic compounds from Yukon Nevada Gold's Jerritt Canyon Mine.
-Noel Brinkerhoff, David Wallechinsky
To Learn More:
Radford Ammo Plant Tops in Toxic Releases (by Amy Vu and Marcella Robertson, VCU School of Mass Communications)