After 6 Years, Obama's Pentagon Suddenly Declares Details of Afghanistan War "Classified"
Monday, February 02, 2015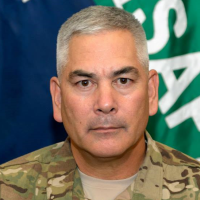 General John F. Campbell (photo: International Security Assistance Force)
The Obama administration has now classified information about military operations in Afghanistan that has been part of the public record since 2009.
This means the public will be in the dark on how wisely the U.S. is spending billions of dollars each year to support the Afghan government and security forces, as well as the costs involved in keeping 9,500 American military personnel still serving in the country.
The blackout on information will include such minor details as the number of Afghans who are serving in the army or police force, their salaries and data on infrastructure projects. Oddly, the Afghans themselves don't consider information about their troops to be secret.
The restrictions directly affect the American watchdog in Afghanistan, the Special Inspector General for Afghanistan Reconstruction (SIGAR), John Sopko, who has regularly reported on spending blunders, shoddy construction of infrastructure and other mistakes made by the U.S.
Information from the last quarter of 2014 was kept hidden in SIGAR's latest report at the order of General John F. Campbell, who took over as the coalition commander in Afghanistan in August 2014. "I cannot comment upon the precise reason why certain information was considered unclassified in the past," Campbell wrote Sopko. "However, I am compelled to also protect the lives of those individuals who could be put at risk by the release of sensitive information."
The move drew fire from senators on both sides of the aisle.
Senator Claire McCaskill (D-Missouri) told The New York Times: "I'm offended that this previously unclassified information is now being classified. Public access to this information is one of the most powerful tools we've got to ensure we're holding our government accountable, and these reports remain as vital as ever to oversight of taxpayer-financed Afghan infrastructure," she said.
"With few exceptions, the public's business ought to be public," Senator Charles Grassley (R-Iowa) said. "Suddenly classifying information that was public for years raises questions."
-Noel Brinkerhoff
To Learn More:
U.S. Suddenly Goes Quiet on Effort to Bolster Afghan Forces (by Matthew Rosenberg, New York Times)
Darkness Falls on Afghanistan Oversight (by Neil Gordon, Project on Government Oversight)
U.S. Wasted $7.6 Billion to Fight Poppy Cultivation in Afghanistan…Which is Now at an All-Time High (by Noel Brinkerhoff, AllGov)
U.S. Wasted $34 Million Pushing Soybeans on Afghanistan (by Noel Brinkerhoff, AllGov)
Pentagon Leads PR Campaign to Counter Critical Inspector General Reports on Afghanistan (by Noel Brinkerhoff and Danny Biederman, AllGov)
Harsh Inspector General Report Says 0 of 16 Afghan Agencies can be Trusted with U.S. Aid (by Noel Brinkerhoff and Danny Biederman, AllGov)