Computer Hackers Wanted…by the Pentagon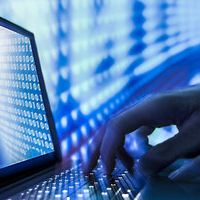 Credit: Bill Hinton Photography via Getty Images
By Lolita C. Baldor, Associated Press
WASHINGTON — The Pentagon is looking for a few good computer hackers.
Screened high-tech specialists will be brought in to try to breach the Defense Department's public Internet pages in a pilot program aimed at finding and fixing cybersecurity vulnerabilities.
Defense officials laid out the broad outlines of the plan Wednesday, but had few details on how it will work, what Pentagon systems would be tested and how the hackers would be compensated.
Called "Hack the Pentagon," the program will begin next month. Department officials and lawyers still must work through a number of legal issues involving the authorization of so-called "white-hat hackers" to breach active Pentagon websites.
Defense Secretary Ash Carter said he will be "inviting responsible hackers to test our cybersecurity," adding that he believes the program will "strengthen our digital defenses and ultimately enhance our national security."
Defense Department systems get probed and attacked millions of times a day, officials say.
The new program is being led by the Defense Digital Service, which was created by Carter last November.
According to the Pentagon, it is the first time the federal government has undertaken a program with outsiders attempting to breach the networks. Large companies have done similar things.
Officials said the pilot program will involve public networks or websites that do not have any sensitive information or personal employee data on them.
It is being called a "bounty" program. But it's unclear if the hackers will be paid a flat fee or based on their achievements — or if they'll only be offered the glory and notoriety of breaching the world's greatest military's systems.
To Learn More:
Computer Spies Hack into Pentagon's Costliest Weapons Program (by Noel Brinkerhoff, AllGov)
Cost-Cutting Contractor Allowed Russian Programmers to Infect Pentagon Computers (by Noel Brinkerhoff, AllGov)
Chinese Hackers Obtained Designs of Advanced Weapons Systems Critical to U.S. Missile Defense (by Danny Biederman and Noel Brinkerhoff, AllGov)