Cost-Cutting Contractor Allowed Russian Programmers to Infect Pentagon Computers
Wednesday, November 11, 2015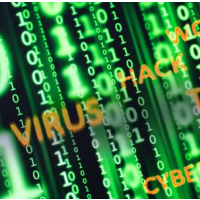 (graphic: Smeel Photography/E+/Getty Images)
A defense contractor working for the Department of Defense handed off part of a communications system upgrade to another company that hired Russian programmers to do the work—and who infected the system with viruses.
The fiasco began in 2008 with Computer Sciences Corporation, which had a $613 million contract with the Defense Information Systems Agency (DISA). The deal involved writing software for sensitive U.S. military communications systems that should have been handled only by U.S. workers with the necessary security clearances. Instead, Computer Sciences Corporation farmed out some of the work to subcontractor Netcracker Technology Corporation, a Massachusetts-based firm that hired programmers in Russia to write code for the project.
Another contractor, John C. Kingsley, who had done work for the U.S. Army, discovered the offshoring and informed Pentagon officials in 2011 what was happening. Kingsley warned the Russian-made software made it possible for the Pentagon's communications systems to be infected with viruses. He said Netcracker used the Russians because they worked for a third of the cost of U.S. programmers.
"On at least one occasion, numerous viruses were loaded onto the DISA network as a result of code written by the Russian programmers and installed on servers in the DISA secure system," Kingsley said in his complaint, which was obtained by the Center for Public Integrity.
Federal prosecutors eventually investigated the accusations and sued both Netcracker and Computer Sciences Corporation. The two contractors denied Kingsley's accusations while settling the case by agreeing to pay a combined $12.75 million in civil penalties. Under the False Claims Act, Kingsley will receive $2.3 million of the settlement. In addition, the Justice Department still may pursue criminal charges against the companies.
-Noel Brinkerhoff
To Learn More:
In Security Breach, Russian Programmers Wrote Code for U.S. Military Communications Systems (by Patrick Malone, Center for Public Integrity)
Now We Have Russians Programming for the Pentagon. What Could Possibly Go Wrong? (by John Linder, The Blaze)
Russian Hackers Accused of Damaging Water System in Illinois (by Noel Brinkerhoff, AllGov)
Computer Spies Hack into Pentagon's Costliest Weapons Program (by Noel Brinkerhoff, AllGov)