Walmart Accused of Stashing $76 Billion in Assets in 78 Foreign Tax Havens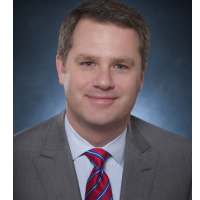 Walmart CEO Doug McMillon—Credit: Walmart
Walmart, the biggest retailer in the world, uses foreign tax shelters to stash $76 billion in assets in order to reduce the amount of taxes it has to pay to the U.S. government.
A report (pdf) from Americans for Tax Fairness said Walmart had at least 78 offshore subsidiaries and branches to stash the assets where they're not subject to U.S. corporate tax rates.
The study, which used information provided by the United Food & Commercial Workers International Union, said 90% of the havens were based in Luxembourg and the Netherlands. Bloomberg reported "overseas operations have helped the company cut more than $3.5 billion off its income tax bills in the past six years."
Luxembourg has no Walmart stores, but the company's subsidiaries there reported $1.3 billion in profits from 2010 to 2013. These havens paid taxes at a rate of less than 1%, according to the report.
The study also said all Walmart's 3,500 stores in China, Central America, the United Kingdom, Brazil, Japan, South Africa and Chile appeared to be owned through tax havens in the British Virgin Islands, Curacao and Luxembourg.
Another tax-saving trick employed by the company is for the parts of the company based in higher-tax regions to "borrow" money from the subsidiaries in low-tax countries. Interest is then paid (on paper, at least) to the division in the low-tax area, moving profits to that division.
-Noel Brinkerhoff
To Learn More:
The Walmart Web (Americans for Tax Fairness)
Wal-Mart Has $76 Billion in Undisclosed Overseas Tax Havens (by Jesse Drucker and Renee Dudley, Bloomberg)
Welfare for the Rich: Fortune 500 Companies Sweep up $63 Billion in Government Subsidies (by Noel Brinkerhoff, AllGov)
State May Close "Walmart Loophole" that Lets Big Employers Shift Workers to Medi-Cal (by Ken Broder, AllGov California)