CIA Sued for Records on Waterboarding Whistleblower
Monday, February 15, 2016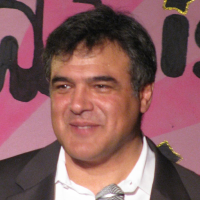 John Kiriakou—Credit: Slowking4/Wikipedia
By Lorraine Bailey, Courthouse News Service
A nonprofit dedicated to official transparency joined an NBC reporter in suing the Justice Department and Central Intelligence Agency (CIA) for documents they think will show whether the agencies targeted the former agent who revealed the government's then-secret use of waterboarding.
In a federal complaint filed Thursday in Washington, the James Madison Project and reporter Ken Dilanian say they are seeking documents that could shed light on the extent to which the agencies may have targeted John Kiriakou, a CIA agent from 1990 to 2004, after he disclosed to a reporter the agency's use of waterboarding, which many believe is a form of torture.
In June 2008, The New York Times published an article titled "Inside the Interrogation of a 9/11 Mastermind," which publicly identified the name of the CIA officer, Deuce Martinez, who questioned accused terrorists Abu Zubaydah and Khalid Shaikh Mohammed while they were being held at in the Guantanamo Bay detention camp.
In an interview for the article, Kiriakou told the Times that Zubaydah submitted to interrogation after 35 seconds of waterboarding.
"It was like flipping a switch," Kiriakou said.
The intelligence officer had expressed his disapproval of the technique, saying, "We Americans are better than that."
The article named Kiriakou as a source, but did not identify who disclosed the interrogating officer's name.
Kiriakou was charged with one count of intentionally disclosing a CIA officer's name. His disclosure of the CIA's waterboarding practices was not referenced in the indictment.
Federal Bureau of Investigation (FBI) Special Agent Joseph Capitano, who signed the affidavit in support of the criminal complaint, had said that "Kiriakou provided Journalist B with personal information regarding Officer B knowing that Journalist B was seeking to identify and locate Officer B in light of Officer B's role in the Abu Zubaydah operation. In doing so, Kiriakou confirmed that Officer B was involved in the Abu Zubaydah operation and therefore disclosed classified information."
The affidavit includes numerous quotes from private email exchanges between Kirakou and reporters.
It also suggests that the information Kiriakou leaked to journalists enabled defense attorneys of Guantanamo detainees to obtain photographs of CIA interrogators and supply their clients with a photo lineup to determine who questioned them.
Kirakou pleaded guilty in 2012 to disclosing classified information about a fellow CIA officer, and was sentenced to 30 months in prison.
"This lawsuit seeks records that might reveal, among other things: (a) the extent to which, if at all, the U.S. Government targeted Mr. Kiriakou for his 2007 remarks concerning the CIA's past use of waterboarding versus other perceived illegal conduct; (b) the extent to which Mr. Kirakou, if at all, lied to the U.S. Government, and about what; (c) what prompted the U.S. Government to pursue prosecution against Mr. Kirakou; (d) what harm was caused to the U.S. Government as a result of Mr. Kiriakou's actions; and (e) what led the U.S. Government to plea bargain," the complaint states.
The plaintiffs want to know whether the CIA ever considered that Kirakou might qualify as a whistleblower, or considering taking administrative measures rather than bringing criminal charges.
Representatives of the agencies could not immediately be reached for comment on Friday.
To Learn More:
Double Standard for Espionage Act as Petraeus Goes Free while Kiriakou and Sterling go to Prison (by Steve Straehley, AllGov)
Whistleblowers Take Obama and Bush to Task for War on Whistleblowers, Urge Patriot Act Repeal (by Noel Brinkerhoff and Steve Straehley, AllGov)
CIA Whistleblower Goes on Trial (by Noel Brinkerhoff, AllGov)