Chairman of the Board of The Asia Foundation: Who Is David Lampton?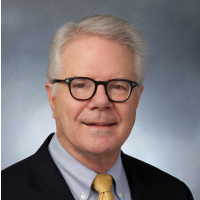 David Lampton
David Michael Lampton—an expert in U.S.-China relations, as well as Chinese domestic politics, leadership and foreign policy—was named chairman of the board of The Asia Foundation in 2014. The foundation, established in 1954, undertakes cultural and educational activities on behalf of the U.S. government in ways not open to official U.S. agencies.
Lampton was born on May 17, 1946, in Glendale, California. In 1964, he attended Willamette University, in Salem, Oregon. In 1965, he enrolled at Stanford University, where, as an undergraduate, he worked as a fireman in the Stanford Fire Department, and proceeded to earn his B.A. degree in 1968. From 1968 to 1969 he served on active duty in the United States Army, remaining in the Army Reserves from 1970 to 1983.
Lampton spent the summers of 1970 and 1971 working as a research assistant for Stanford's internationally known professor of international relations, Alexander George, and in 1971 he earned his M.A. degree from the university. In 1973, Lampton became a post-doctoral fellow at the University of Michigan's Center for Chinese Studies. Upon earning his Ph.D. at Stanford in 1974, he launched his academic career by becoming an assistant professor of political science at Ohio State University (OSU). After five years in that position, he advanced to an associate professorship at Ohio State, which he held through 1987. Also from 1980 to 1987, he worked as a senior research associate at OSU's Mershon Center.
Between 1983 and 1985, Lampton took leave from OSU to serve as principal staff officer and director of special projects at the National Academy of Sciences' Committee on Scholarly Communication with the People's Republic of China. From 1985 to 1987, he was founding director of the China Policy Studies Program at the American Enterprise Institute.
Between January 1988 and November 1997, Lampton served as president of the National Committee on U.S.-China Relations, and from May 1998 to May 2006, he was founding director of the Chinese Studies Program at the Nixon Center (now the Center for the National Interest). Then, between May 2006 and May 2010, Lampton worked as senior international advisor on China for the law firm of Akin Gump Strauss Hauer & Feld.
He is currently head of SAIS China, a program run by the Johns Hopkins School of Advanced International Studies that offers educational courses around the world about contemporary China. Lampton, who had been dean of faculty at SAIS from July 2004 to June 2012, continues to serve as Hyman professor and director of China studies at John Hopkins' Washington, D.C. campus, a position he has had since December 1997.
Since 1981, Lampton has held seats on at least 15 boards, including the Asia Foundation's board of trustees, which he joined in 2006. Since 1978, he has provided consulting services to more than a dozen agencies and organizations, including the CIA; the Department of Health, Education and Welfare (now the Department of Health and Human Services); and the National Academy of Sciences.
In January 2015, the Institute of International Relations at the China Foreign Affairs University in Beijing named Lampton "the most influential China watcher" based on its researchers' assessment of 158 China experts and ranking of the 20 most important China observers in the U.S.
Lampton is the author of numerous articles and books, including Following the Leader: Ruling China, from Deng Xiaoping to Xi Jinping (2014), The Three Faces of Chinese Power: Might, Money, and Minds (2008); Same Bed, Different Dreams: Managing U.S.- China Relations, 1989-2000 (2002); and Paths to Power: Elite Mobility in Contemporary China (2000), as well as editor of The Making of Chinese Foreign and Security Policy (2001).
In December 2016, after then-president-elect Donald Trump nominated Iowa Gov. Terry Branstad as the U.S. ambassador to China, Lampton commented, according to PBS Newshour: "[Branstad] is a person known to [China], and the Chinese value long-standing relationships. So I think he's a credible vehicle for messages the Trump administration would want to send to the Chinese leadership." Commenting on Secretary of State Rex Tillerson's first official visit to China in March 2017, Lampton told Howard LaFranchi of The Christian Science Monitor that "In China, politics are not institutionalized, it's personalized, and as part of that the Chinese are used to evaluating the relations of a supreme leader and his subordinates, determining who has influence and who doesn't, and acting accordingly. The problem for Tillerson is that, far from empowering him, the president has really undermined his clout."
Lampton and his wife, Susan Sedlacek Lampton, have two children, Kate and Adam.
-Danny Biederman
To Learn More:
China and the United States: A Conversation with David M. Lampton (Asia Foundation)
Following the Leader: Ruling China, from Deng Xiaoping to Xi Jinping (video—author discussion with David M. Lampton; National Committee on U.S.-China Relations)
China: Challenger or Challenged? (by David M. Lampton, Washington Quarterly) (pdf)
A New Type of Major Power Relationship: Seeking a Durable Foundation for U.S.-China Ties (by David M. Lampton, Asia Policy—pages 1-18) (abstract)