As FBI Spying Program Goes on Trial, Twitter Sues U.S. Government over Surveillance Data Disclosure
Thursday, October 09, 2014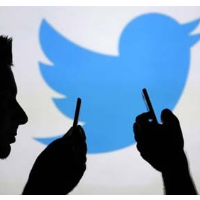 (AP graphic)
Federal courthouses were busy this week with cases challenging the federal government's ongoing attempts to pry into Americans' communications and activities.
In San Francisco, the Ninth Circuit Court of Appeals on Wednesday heard arguments from the Electronic Frontier Foundation seeking to restrict the Federal Bureau of Investigation's (FBI) use of National Security Letters (NSLs) to obtain communications and financial records from U.S. businesses, according to National Journal.
The use of NSLs has expanded considerably in the post-9/11 era, with the FBI issuing hundreds of thousands of them since the USA Patriot Act (pdf) went into effect shortly after the attacks. The demands for records often come without court approval but with gag orders preventing companies from telling the public or their customers about their compliance with NSLs or even the existence of the letters.
In Wednesday's oral arguments, Judge N. Randy Smith questioned Department of Justice (DOJ) attorney Douglas Letter about the petition process to fight the gag order, which takes years. "Why is it that the petitioner is going to be gagged for as long as the government desires and the only way the order ever comes up is if the petitioner does something about it and then the petitioner is prohibited from attacking it for a year?" Smith asked. "If I really want to make this as narrow as possible, we ought to have something in here about the government's responsibility to end the order." Letter, according to Courthouse News Service, said the burden on the government would be too severe.
Regardless of the Ninth Circuit's decision, the matter is expected to wind up before the U.S. Supreme Court.
The issue of federal gag orders is at the heart of another lawsuit against the government, this one involving Twitter.
The social media giant sued the government Tuesday, claiming the DOJ has violated its First Amendment rights by stifling its ability to tell users about government surveillance.
Twitter has been prevented from revealing to account holders about information they were forced to turn over to Justice and FBI investigators. The law now says that providers can only release information in broad ranges, such as 0 to 999 requests, even if no requests for information were made.
"It's our belief that we are entitled under the First Amendment to respond to our users' concerns and to the statements of U.S. government officials by providing information about the scope of U.S. government surveillance – including what types of legal process have not been received. We should be free to do this in a meaningful way, rather than in broad, inexact ranges," Ben Lee, a Twitter vice president, wrote in a blog post.
Twitter is hoping for a declaratory judgment, according to Courthouse News Service, that would say the secrecy and broad reporting requirements are unconstitutional.
The American Civil Liberties Union (ACLU) "favorited" Twitter's suit. "Technology companies have an obligation to protect their customers' sensitive information against overbroad government surveillance, and to be candid with their customers about how their information is being used and shared," Jameel Jaffer, ACLU deputy legal director, told The New York Times. "We hope that other technology companies will now follow Twitter's lead."
-Noel Brinkerhoff, Steve Straehley
To Learn More:
Twitter Sues USA for the Right to Publish Surveillance Data (by Arvin Temkar, Courthouse News Service)
Twitter Sues U.S. Government over Data Disclosure Rules (by Mike Isaac, New York Times)
The FBI's Secret Surveillance Program Is About to Go on Trial (by Dustin Volz, National Journal)
Taking the Fight for #Transparency to Court (by Ben Lee, Twitter)
'National Security Letters' Face Sharp Scrutiny in 9th Circuit (by Maria Dinzeo, Courthouse News Service)
Tech Firms' Release of NSA Data Request Totals is Limited by Gag Orders (by Noel Brinkerhoff and Danny Biederman, AllGov)
Major Tech Firms, Fearing Loss of Profits, Call for Reform of Government Surveillance; Obama Hedges (by Noel Brinkerhoff and Danny Biederman, AllGov)
Tech Companies Wrestle with U.S. Government over Disclosure of Data Requests (by Noel Brinkerhoff and Danny Biederman, AllGov)