Violent Crime in U.S. Spiked During First Half of 2015
Wednesday, January 20, 2016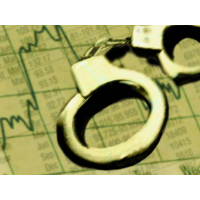 (photo: Stockbyte, Getty Images)
WASHINGTON (Reuters) - Violent crime in the United States increased 1.7 percent in the first half of 2015 as murders rose, but property offenses fell 4.2 percent, initial FBI numbers showed on Tuesday.
The FBI's Preliminary Semiannual Uniform Crime Report, grouping data from almost 13,000 police agencies, reported increases in murders, manslaughter, two definitions of rape, aggravated assaults and robberies. The uptick came after U.S. crime rates declined steadily over the past two decades.
Murders rose 6.2 percent in the first half of last year, compared with the same period in 2014. The year-on-year upturn was the first since 2012, the earliest date for which figures were made available.
Aggravated assaults rose 2.3 percent and robberies were up 0.3 percent.
Rapes as categorized under a revised 2013 definition that includes penetration rose 1.1 percent. Rapes categorized under an older and less commonly used definition of forcible carnal knowledge of a female were up almost 10 percent.
Among eight categories of cities ranked by size, violent crime rose in six of them. The biggest increase - 5.3 percent - was in midsized cities with 250,000 to 499,999 residents.
Among property crimes, the FBI said reported burglaries fell 9.8 percent and larceny-theft offenses fell 3.2 percent. Motor vehicle thefts were up 1 percent.
Arson crimes were off 5.4 percent, the FBI said.
The numbers of crimes were not made available, only the percentage increases or declines.
Reporting by Ian Simpson.
To Learn More:
Preliminary Semiannual Uniform Crime Report (Federal Bureau of Investigation)
Is It Time to Retire FBI Crime Statistics? (by Noel Brinkerhoff, AllGov)
FBI Begins Tracking Hate Crimes against Arabs, Hindus, Sikhs and Muslims (by Noel Brinkerhoff and Steve Straehley, AllGov)
FBI Upgrades Latinos to their Own Category in Crime Reports (by Noel Brinkerhoff, AllGov)
FBI Reports Drop in Crime in Denver…Because Crime Statistics Were Left Out (by Noel Brinkerhoff and Danny Biederman, AllGov)
Can FBI Crime Statistics Really be Trusted? (by Noel Brinkerhoff, AllGov)
Surprise: FBI Figures Show Border Cities Less Violent than Rest of U.S. (by Noel Brinkerhoff, AllGov)