Can FBI Crime Statistics Really be Trusted?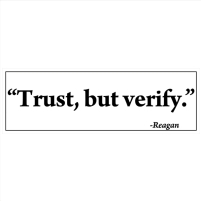 (graphic: American Method)
The
Federal Bureau of Investigation
(FBI) is supposed to be
the
authority on crime statistics. But the FBI's numbers are only as good as those provided by local law enforcement, and apparently the bureau hasn't been verifying what police file with Washington.
Of the 17,000 law enforcement departments that send in crime numbers, less than 1% have been audited by the FBI over the last five years, according to an investigation by the Milwaukee Journal Sentinel.
Among the 30 largest cities' police departments, nearly two-thirds have not been audited since 2007.
In the case of departments in Oklahoma City, Philadelphia, Seattle, Memphis, El Paso and Austin, the FBI has never audited these reports since the bureau began reviewing crime statistics 15 years ago.
"That lack of scrutiny allows cases of undercounting of crimes, such as in Milwaukee where thousands of violent assaults were not included in the crime rate since 2006, to go unnoticed and gives the public a false sense of the true level of crime," wrote Ben Poston in the Journal Sentinel.
-Noel Brinkerhoff
To Learn More: