SEC Rules Contractor KBR Used Confidentiality Agreements that can "Muzzle" Whistleblowers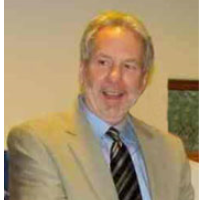 Harry Barko (photo: Kohn, Kohn & Colapinto)
One of the biggest U.S. government contractors has been exposed for using confidentiality agreements to "muzzle" its workers, particularly whistleblowers.
KBR, formerly Kellogg Brown & Root, "prohibited employees who reported fraud from discussing the 'subject matter' of their allegations with anyone, including government auditors and investigators, without 'specific authorization' from the company. Employees were warned that if they violated the terms of the agreements, they could face "disciplinary action up to and including termination of employment," according to Scott Higham of The Washington Post.
The Securities and Exchange Commission ruled that KBR's actions had the potential to intimidate workers from reporting allegations of fraud. "By requiring its employees and former employees to sign confidentiality agreements imposing pre-notification requirements before contacting the SEC, KBR potentially discouraged employees from reporting securities violations to us," Andrew Ceresney, director of the SEC's Division of Enforcement, told the Post.
The company agreed to pay a $130,000 fine to settle the SEC investigation. But it did not "admit wrongdoing and was not found to have specifically prevented an employee from reporting fraud," Higham reported.
A company executive, Mark Lowes, vice president of litigation, said KBR never intended to conceal information and that the confidentially agreements were designed to protect the integrity of internal investigations.
The confidentiality agreements were discovered as a result of a lawsuit brought against KBR, in which a former employee, Harry Barko, accused the contractor and Halliburton of inflating the cost of a military supply contract for U.S. bases in Iraq.
-Noel Brinkerhoff, Steve Straehley
To Learn More:
SEC says Confidentiality Agreements may have 'Muzzled' Whistleblowers at Top Government Contractor (by Scott Higham, Washington Post)
SEC: Companies Cannot Stifle Whistleblowers in Confidentiality Agreements (U.S. Securities and Exchange Commission)
Lawsuit Brings to Light Secrecy Statements Required by KBR (by Scott Higham, Washington Post)
EC Chooses Corporate Lawyer to Handle Whistleblower Tips (by Noel Brinkerhoff, AllGov)
Army Gives KBR No-Bid Contract in Iraq Hours after Justice Dept. Joins Anti-KBR Kickback Suit (by Noel Brinkerhoff, AllGov)