Army Gives KBR No-Bid Contract in Iraq Hours after Justice Dept. Joins Anti-KBR Kickback Suit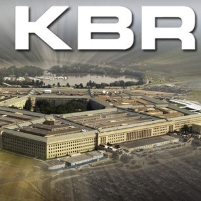 The U.S. Army's timing could have been better, while saying nothing about its better judgment. Only hours after the U.S. Department of Justice announced it was backing a lawsuit against defense contractor KBR Inc., the Army awarded the controversial company another no-bid, multi-million-dollar deal to provide logistical support for soldiers in Iraq.
The Justice Department said it will join the civil case filed against KBR by whistleblowers who claim the Houston-based company accepted kickbacks from two subcontractors working in Iraq.
The civil case comes in addition to another lawsuit already in progress that the Justice Department filed in April over allegations that KBR violated an earlier Army contract by using private armed security guards in Iraq and then trying to bill the government for their services.
The latest contract given to KBR came without any competitive bidding and will pay out $568 million for the contractor to continue supporting the U.S. military in Iraq through 2011, when the last American soldiers are scheduled to withdraw. In fact, two other companies, DynCorp and Flour had submitted bids, but the Army canceled the competition and returned the bids.
The Army has been told by Congress to stop giving no-bid awards to KBR. But commanders, led by Gen. Ray Odierno, the U.S. commander in Iraq, said they did so because they were concerned about disrupting services to Army personnel. KBR has been providing such things as housing, meals, warehousing, vehicle maintenance and more.
-Noel Brinkerhoff