SEC Chooses Corporate Lawyer to Handle Whistleblower Tips
Thursday, February 24, 2011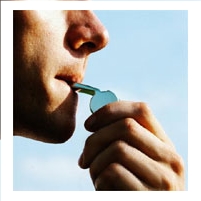 Much to the relief of Wall Street, and the frustration of its critics, the
Securities and Exchange Commission
(SEC) has hired a corporate attorney to head the agency's new whistleblower office.
Sean McKessy, former corporate secretary at AOL Inc. and Altria Group Inc., will lead the new SEC arm responsible for handling whistleblower tips and complaints and helping the commission reward individuals who provide the agency with information that leads to successful enforcement actions. The whistleblower office was created as part of the Dodd-Frank reform law adopted by Congress to overhaul financial regulations and prevent future economic crises.
As noted by The Wall Street Journal, the SEC's choice of McKessy is "likely to be well-received in the corporate community, which has expressed fears that the SEC's new program will undermine company compliance because whistleblowers now have huge incentive to take their grievances directly to regulators."
Thanks to Dodd-Frank, whistleblowers now will be entitled to a 10%-30% share of the money their tips help the SEC recover from companies and firms caught breaking the law.
Whistleblower advocates were not thrilled with McKessy's background, expressing concern that he would protect corporate interests. "I am certain that Wall Street is breathing a sigh of relief today," Stephen Kohn, a lawyer and executive director of the
National Whistleblowers Center
, told
The Washington Post
.
Prior to working for AOL and Altria, McKessy was a securities attorney for Caterprillar Inc.
From 1997 to 2000, he was a senior counsel in the SEC's Division of Enforcement.
-Noel Brinkerhoff
Washington Post)