NSA Program has Long Converted Voice to Searchable Text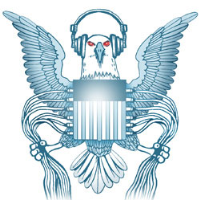 First, there was bulk phone data collecting by the National Security Agency (NSA). Now, there's bulk listening.
For the past decade, the NSA has had the ability to transcribe the contents of phone call conversations into written—and searchable—formats, according to The Intercept.
Documents provided by whistleblower Edward Snowden revealed that the NSA nearly 10 years ago developed what it calls "Google for Voice," allowing its analysts to search recorded phone conversations and "even use sophisticated algorithms to flag conversations of interest," Dan Froomkin reported.
This program of automated speech recognition is not perfect, and lacks the capability of 100% accuracy in transcribing natural conversation. Reaching such a goal is considered a "holy grail" by intelligence officials.
The NSA documents also don't indicate how widely the agency has employed its bulk listening power, at least outside Iraq and Afghanistan, where the U.S. used it in its fight against insurgents, as well as in Latin America.
The development of bulk listening "has happened with no apparent public oversight, hearings or legislative action. Congress hasn't shown signs of even knowing that it's going on," Froomkin pointed out.
"We don't have any idea how many innocent people are being affected, or how many of those innocent people are also Americans," Jennifer Granick, civil liberties director at the Stanford Center for Internet and Society, told The Intercept. "Once you have this capability, then the question is: How will it be deployed? Can you temporarily cache all American phone calls, transcribe all the phone calls, and do text searching of the content of the calls? It may not be what they are doing right now, but they'll be able to do it."
Froomkin noted that efforts to reform the NSA's mass surveillance efforts don't mention bulk listening. The USA Freedom Act (pdf), recently passed by the U.S. House of Representatives and soon to be voted on by the U.S. Senate, would end the NSA's bulk collection of domestic calling data. But it does not address this other form of government spying on communications.
-Noel Brinkerhoff, Danny Biederman
To Learn More:
The Computers Are Listening: How the NSA Converts Spoken Words into Searchable Text (by Dan Froomkin, The Intercept)
The Computers Are Listening: Speech Recognition Is NSA's Best-Kept Open Secret (by Dan Froomkin, The Intercept)
U.S. Said to Record all Cell Phone Calls in Afghanistan and…Bahamas (by Steve Straehley, AllGov)