Leading Candidate for Texas School Board Seat Derailed by Her Wild Conspiracy Theories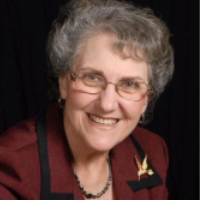 Mary Lou Bruner
By Paul J. Weber, Associated Press
AUSTIN, Texas (AP) — A Texas education board candidate who claimed that President Barack Obama was a gay prostitute and believes dinosaurs walked the Earth with humans lost her primary runoff Tuesday night just two months after nearly clinching victory outright.
Mary Lou Bruner, a 69-year-old former schoolteacher, had been the front-runner for a seat on the powerful Texas State Board of Education that sets curriculum and textbook standards for more than 5 million schoolchildren. But her lead unraveled as old Facebook posts in which she peddled conspiracy theories and fringe political screeds drew greater attention and ridicule.
Voters instead picked Keven Ellis, a local school board president who ran a mainstream campaign, for the Republican nomination. He is now an automatic favorite to win in November in the staunchly conservative East Texas district. The Democratic nominee is a professor at Stephen F. Austin University.
Among Bruner's since-deleted posts was that Democrats killed John F. Kennedy, that climate change is a hoax concocted by Karl Marx, and that Obama's health care overhaul was an orchestrated plot to wipe 200 million people from the U.S. population. She also wrote that the flood from the biblical story of Noah's Ark is what destroyed the dinosaurs — and not a meteor as "concocted" by atheists. Some of the posts were several years old but captured by the Texas Freedom Network, left-leaning watchdog of the state education board.
In March, Bruner came within two percentage points of avoiding a runoff altogether.
"I honestly believe that in the primary — that was during the presidential primary, too — our race just got buried," said Ellis, who wouldn't criticize Bruner following his victory and instead thanked her for her career as a teacher.
"Voters just may have selected a name," Ellis said.
Bruner's election would have been stunning, even given that the Texas State Board of Education was chaired until 2011 by a creationist who tried weakening evolution lessons in science classrooms. The 15-member board has more recently fought over whether history textbooks promote Islam or contain anti-American biases.
Bruner wrote in 2013 that Noah may have put baby dinosaurs aboard his ark and that those dinosaurs may have been wiped out after the flood described in the Bible because there wasn't enough vegetation on earth for them to survive to reproductive age. Thus, it was the flood that ultimately killed the dinosaurs, she explained.
"Texas escaped an education train wreck tonight," said Kathy Miller, president of the Texas Freedom Network. "If Bruner had ultimately won election to the board, she would have instantly become the most embarrassingly uninformed and divisive member on a board that already too often puts politics ahead of making sure our kids get a sound education."
Bruner did not immediately respond to an email seeking comment Tuesday night. She did not disavow her Facebook posts in an interview with Dallas television station WFAA in the weekend before the runoff.
"When I wrote those things, I wasn't even intending to run for the State Board of Education. I had no idea that I would," she said. "I was actually calling people and trying to get them to run — people with my values — and I couldn't find anyone. They kept saying, 'Well, why don't you run?'"
Curriculum battles on the Texas education board are often closely watched over worries that the state's textbook buying power influences what winds up in classrooms across the U.S. But publishing experts say technology now allows the industry to more easily customize textbooks for individual markets.
A small number of other runoffs in Texas commanded far less attention. Republican Jodey Arrington, a former aide to President George W. Bush, won a crowded primary to replace outgoing Republican U.S. Rep. Randy Neugebauer. Another longtime Texas congressman, Democrat Reuben Hinojosa, is also retiring, and political newcomer Vicente Gonzalez emerged from runoff to become the party's new pick.
Republican voters also nominated former lawmaker Wayne Christian for a key post at the state agency that regulates Texas' sagging oil and gas industry.
To Learn More:
Right-Wing Conspiracy Theorist Could Be Choosing Texas Schoolbooks (by Erik de la Garza, Courthouse News Service)
Texas Approves Controversial School Textbooks Still Laced with Ideologically-Driven Inaccuracies (by Noel Brinkerhoff, AllGov)
California Senate Opposes Texas History Textbook Changes (by Noel Brinkerhoff, AllGov)
Racist Views of Blacks and Jews Taught in Texas Public School Bible Classes (by Noel Brinkerhoff and David Wallechinsky, AllGov)