Right-Wing Conspiracy Theorist Could Be Choosing Texas Schoolbooks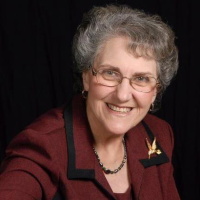 Texas Board of Education candidate Mary Lou Bruner
By Erik de la Garza, Courthouse News
SAN ANTONIO – A right-wing conspiracy theorist who claims President Obama worked as a gay prostitute in his twenties is the favorite for a spot on the Texas Board of Education, which approves curriculum and textbooks.
Mary Lou Bruner, a 68-year-old retired schoolteacher, has said climate change is a Marxist hoax, evolution is atheist propaganda, and that baby dinosaurs rode on Noah's Ark and became extinct after the flood cleared out their vegetation.
The East Texas woman nearly clinched the Republican nomination outright Tuesday night for an open seat on the powerful State Board of Education. Bruner received 48 percent support, enough to propel her to a runoff election with her closest opponent, who trailed her by nearly 40,000 votes.
The winner of the Republican matchup is expected to easily beat the Democrat in November's general election in a state where voters have consistently rejected statewide Democratic candidates for almost a generation.
The 15-member state board sets policies and standards for some 5 million Texas schoolchildren, and approves curriculum and textbooks for public schools. The board also exerts influence on publishers nationwide, as approval or exclusion of a school text can affect sales by the hundreds of thousands.
Dan Quinn, a spokesman for the watchdog group Texas Freedom Network, said that because Texas buys so many textbooks, publishers tailor textbooks to meet the state's standards, and try to sell the texts nationwide.
"Whether Mary Lou Bruner wins a seat on our board is important far outside the Lone Star State," Quinn said.
Bruner has posted a litany of peculiar statements on topics ranging from the Kennedy assassination to the origin of school shootings and President Obama's sexuality.
"Obama has a soft spot for homosexuals because of the years he spent as a male prostitute in his twenties," Bruner wrote in an Oct. 26, 2015 Facebook post that gained national attention. "Since he supports gay marriage, he should be proud of his background as a homosexual/bisexual. He is against everything else Christians stand for, he might as well be for infidelity."
Bruner also has posted that "school shootings started after government removed the Ten Commandments and the Bible from public school buildings, that "the Democrat Party had JFK killed because the socialist and Communists in the party did not want a conservative president," and that the United Nations wants to reduce the world's population by two-thirds.
Bruner holds a master's degree in special education, according to her campaign website. She has removed the controversial statements from her Facebook page, but said, "I don't intend to apologize for my opinions because I still believe my statements were accurate," according to the Houston Chronicle.
Quinn characterized Bruner's comments as "top-shelf kookiness."
"The State Board of Education in Texas has been the butt of national jokes for years, and Bruner's election sure wouldn't help that reputation," Quinn told Courthouse News. "We already have board members who demand that students learn evolution is a lie, our nation's founders looked to Moses when writing the Constitution, and slavery was just a side issue during the Civil War."
Bruner campaigned on a platform of a "return to traditional education" and "conservative curriculum standards aligned with Texas values."
She will face Kevin Ellis, a chiropractor and school board president, in the May 24 runoff election.
To Learn More:
Texas Approves Controversial School Textbooks Still Laced with Ideologically-Driven Inaccuracies (by Noel Brinkerhoff, AllGov)
California Senate Opposes Texas History Textbook Changes (by Noel Brinkerhoff, AllGov)
Racist Views of Blacks and Jews Taught in Texas Public School Bible Classes (by Noel Brinkerhoff and David Wallechinsky, AllGov)