Lawsuit Seeking CIA Drone Strike Data Gets Shot Down by Court Ruling against Parallel Lawsuit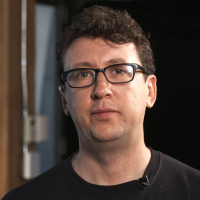 Jason Leopold (photo: Vice News)
By Adam Klasfeld, Courthouse News Service
MANHATTAN (CN) — Dueling battles to uncover the CIA's legal rationale for drone strikes on U.S. citizens crashed this week, as the American Civil Liberties Union's unsuccessful lawsuit sank another one filed by an investigative reporter for Vice News.
The ACLU and Vice News reporter Jason Leopold have spent years trying to obtain a "white paper" justifying the bombings that killed Anwar al-Awlaki and Samir Khan, two al-Qaida propagandists.
The CIA and the Joint Special Operations Command coordinated the strikes on Sept. 30, 2011, touching off a controversy over when and whether it is appropriate for the United States to kill its own citizens without trial.
The public has learned that the Pentagon justified the strikes as an attempt to prevent an "imminent" attack from al-Qaida members believed to have gone "operational," but the CIA's rationale has remained elusive.
The ACLU and Leopold filed Freedom of Information Act lawsuits seeking the CIA's legal memo, but the ACLU's broader request also demanded about a dozen other documents along with statistical and factual information.
As the two cases snaked through the D.C. Federal Court, Leopold's case met with more success.
In June, U.S. District Judge Rosemary Collyer dismissed the ACLU's case based on the CIA's assertions that its memorandum was properly classified. Collyer denied the ACLU's request that she read the document before accepting the CIA's representations as true.
U.S. District Judge Amit Mehta, in the same court, dove deeper and granted Leopold's request to inspect the white paper. He determined two months later that much of its legal analysis should have been made public.
"Several redacted passages contain nothing more than legal analysis that does not in any way reference or pertain to any classified information," Mehta ruled on Aug. 12.
Leopold said in an interview that his appeal stood a better chance, and his attorney said as much to the ACLU, which pursued its case anyway, and lost it in an unpublished decision that sank Leopold's case Monday.
Judge Mehta said his hands are tied because the D.C. Circuit has spoken.
"This court simply is not free to hold differently," he wrote.
Leopold said that the public interest is the biggest loser.
"My interest, first and foremost, is transparency," he said. "I believe the government wrongly classified this information. My case before the District Court was the best chance of ensuring this information would be revealed. That's a fact. It's too bad the ACLU didn't agree. Ultimately, it's the public who ends up shortchanged."
ACLU deputy legal director Jameel Jaffer said the group is "disappointed in the circuit's ruling and had hoped for a better result."
"We have invested more than five years in this suit, and in two related suits in New York, because we continue to believe that the government owes the public a fuller account of its drone policies," Jaffer said. "Despite this ruling, we intend to continue to press for more disclosure."
Leopold's attorney Jeff Light vowed to appeal, though he acknowledged he has an uphill fight.
"It is frustrating when something totally beyond our control — and [beyond] what we do — totally evaporates our victory without our being able to be heard on the issue," Light said.
With the Court of Appeals rejecting the ACLU's case, Leopold's fortunes turned from a "very good chance" of victory to a "very slim chance," he said.
However, prosecutors shed light Wednesday on their claim that al-Awlaki was far more than a propagandist. A sentencing memo in the case of one of his alleged recruits — Minh Quang Pham — said that Awlaki was also a bomb expert and trainer.
The memo sheds light on the Pentagon's explanation for the strike, but unless Leopold succeeds on appeal, the CIA's role will remain classified.
To Learn More:
ACLU, et al, v. U.S. Department of Justice, et al (U.S. Court of Appeals for the District of Columbia)
Who are the 8 Americans Killed by Drone Strikes? (by Noel Brinkerhoff, AllGov)
Obama Administration Debates Whether to Kill another American Citizen with Drone Strike (by Noel Brinkerhoff, AllGov)
Secret U.S. Government Memo Justifies Assassinations of American Citizens (by Noel Brinkerhoff, AllGov)
Relatives Sue CIA and Pentagon over Drone Killings of 3 U.S. Citizens (by Noel Brinkerhoff and David Wallechinsky)
Holder's Rationale for Killing Americans is Full of Holes (by David Wallechinsky and Noel Brinkerhoff, AllGov)
Third U.S. Citizen Killed by Obama's Yemen Drone Strikes was a 16-Year-Old Boy (by Noel Brinkerhoff and David Wallechinsky, AllGov)
Obama Assassinates Two Americans…and Due Process is Transformed into No More than an Historical Concept (by Noel Brinkerhoff, AllGov)