Third U.S. Citizen Killed by Obama's Yemen Drone Strikes was a 16-Year-Old Boy
Thursday, October 20, 2011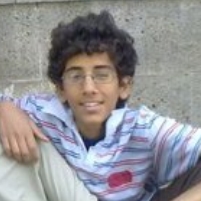 Abdulrahman al-Awlaki
The United States has now killed three of its citizens in
Yemen
in the past month as a result of unmanned aerial strikes carried out by the
Central Intelligence Agency
(CIA).
Following the deaths in late September of Anwar al-Awlaki, the U.S.-born cleric, and Samir Khan, an al-Qaeda propagandist from North Carolina, an American drone strike on October 14 killed Abdulrahman al-Awlaki, the 16-year-old son of the cleric. At the time, the U.S. government led the media to believe that Abdulrahman was at least 21 years old.
The al-Awlaki family released to the media a copy of Abdulrahman's
birth certificate
, which shows he was born in Denver, Colorado, in 1995, to disprove the Obama administration's assertion that he was a twenty-something militant. Relatives claim the son was killed while "barbecuing under the moonlight" with other teenagers, including his 17-year-old cousin, who was a Yemeni citizen.
(The spelling of the family name on the birth certificate is Aulaqi, but most American news organizations use the spelling Awlaki.)
Back on November 5, 2002, a CIA drone strike in Yemen killed another American citizen, Buffalo-born Kamal Derwish, because he was traveling in the same vehicle as the intended target, Abu Ali al-Harithi, a Yemeni accused of being part of the October 12, 2000, attack on the USS Cole.
-Noel Brinkerhoff, David Wallechinsky
Obama Assassinates Two Americans…and Due Process is Transformed into No More than an Historical Concept (by Noel Brinkerhoff, AllGov)