Claims of Falsified Patient Wait Lists at Colorado V.A. to Be Investigated by Federal Government
Thursday, October 20, 2016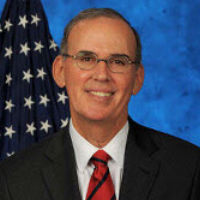 VA Inspector General Michael Missal
By Dan Elliott, Associated Press
DENVER (AP) — Government investigators said Wednesday they are looking into allegations that Department of Veterans Affairs employees in Colorado kept unofficial lists of veterans waiting for health care that could conceal how long it takes to get an appointment, possibly broadening a nationwide scandal.
The VA's internal watchdog announced an audit in a letter to Republican Sens. Ron Johnson of Wisconsin and Cory Gardner of Colorado. The Associated Press obtained a copy of the letter.
Johnson and Gardner asked for the inquiry after a whistleblower told them the lists were allegedly used at the Denver VA Medical Center and VA health clinics in Colorado Springs and the Denver suburb of Golden.
The inquiry by the VA's inspector general also will look into the whistleblower's allegations that records at the Colorado Springs clinic were falsified after a veteran took his own life while awaiting treatment for post-traumatic stress disorder.
Unofficial or secret lists have been used at VA facilities across the country to hide lengthy delays in care for veterans. Forty veterans died while waiting for appointments at a Phoenix VA hospital.
The scandal led Congress to fund the Veterans Choice program, which allows veterans to seek private care at government expense if they have waited 30 days or longer. It also led to the ouster of VA Secretary Eric Shinseki.
Johnson and Gardner asked for the inquiry four weeks ago. Wednesday's letter from VA Inspector General Michael J. Missal was the first confirmation that the audit would be done.
It also confirmed that the alleged wait lists were unofficial records that could hide true wait times.
In a written statement, Gardner said he welcomed the inspector general's announcement. He called the allegations serious and said they should be reviewed thoroughly.
Inspector general's spokesman Mike Nacincik described it as an audit rather than an investigation. He said auditors could refer the results to investigators, depending on what they find.
VA wait times in Colorado have been an issue before. In February, the inspector general said workers at the Colorado Springs clinic incorrectly reported that some veterans got appointments sooner than they actually did, while at least 288 people had to wait longer than the 30-day target. Investigators didn't say whether the records were deliberately falsified.
The inspector general's office said in May that it found no indication of improper scheduling lists at an endoscopy clinic in Grand Junction and clinics for prosthetics and audiology in Denver.
To Learn More:
VA Hospitals May be Concealing Wait Times for Vets (by Noel Brinkerhoff, AllGov)
Wait Lists Grow as more Veterans Seek Health Care (by Noel Brinkerhoff, AllGov)
VA Internal Report Confirms False Reports by Phoenix Office (by Noel Brinkerhoff and Danny Biederman, AllGov)