Secretary of Transportation: Who Is Anthony Foxx?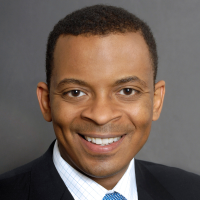 President Barack Obama is going with a Democrat this time at the Department of Transportation, whose Secretary, Republican Ray LaHood, announced in January that he would leave the job upon the confirmation of his successor. Obama nominated Anthony Foxx, who has been mayor of Charlotte, North Carolina, since 2009..
Born April 30, 1971, in Charlotte, North Carolina, Foxx was raised by his mother, Laura Foxx, and his grandparents, James and Mary Foxx, who were public school teachers, and graduated from West Charlotte High School in 1989. Grandfather James Foxx was also a prominent Democratic Party activist whose endorsement was considered essential in local elections.
Anthony Foxx earned a B.A. in History at Davidson College in 1993, where he was the first African-American student body president, and a law degree at New York University School of Law in 1996.
During his Davidson years, Foxx spent two summers abroad: one in France studying the French language that his grandmother taught in school, and another in South Africa assisting legendary civil rights lawyer James Ferguson II—a family friend who in 1970 successfully argued before the Supreme Court for the desegregation of Charlotte's schools—train black lawyers in the fight against apartheid. Foxx later said his experience of witnessing the obstacles black South Africans faced in getting an education inspired him to work harder at school.
After law school, Foxx spent a month playing trumpet in New Orelans, where he and Wynton Marsalis became friends, practiced law for about a year at the Charlotte law firm of Smith, Helms, Mullis, and Moore, and served as a judicial clerk for Judge Nathaniel R. Jones of the Sixth Circuit Court of Appeals in Cincinnati. He spent the remainder of the 1990s serving as a trial attorney for the Civil Rights Division of the Department of Justice and as staff counsel on the House of Representatives Judiciary Committee, where he met his wife, fellow attorney Samara Ryder.
Returning to Charlotte in 2001, Foxx practiced commercial litigation at the large law firm of Hunton & Williams until 2009, when he joined DesignLine Corporation, a hybrid electric bus manufacturer, as its deputy general counsel.
Foxx began his political career in 2004 as campaign manager for Rep. Mel Watt (D-North Carolina), who has represented North Carolina's 12th Congressional District, which includes parts of Charlotte, since 1993, and whom President Obama nominated for a different federal post—head of the Federal Housing Finance Agency—just a few days after naming Foxx. Watt's wife, Eulada Watt, and Foxx's mother are second cousins, so Foxx had known Watt all his life. The following year, Foxx won election to the Charlotte City Council as an at-large representative, serving a pair of two-year terms and chairing the Transportation Committee.
Winning election for mayor in 2009, Foxx focused on helping small businesses, improving government efficiency and public safety, and implementating a 10-Year-Plan to End Homelessness. During his first term as mayor, Foxx led a successful bid for Charlotte to host the 2012 Democratic National Convention, and then served as chair of the Charlotte in 2012 Host Committee.
Foxx and his wife, Samara Foxx, have two children, Hillary and Zachary.
-Matt Bewig
To Learn More:
Official Biography (pdf)
Man of the Past (by Jen Pilla Taylor, Charlotte Magazine)
Obama to Name Charlotte Mayor Anthony Foxx as Transportation Chief (by Franco Ordoñez, Charlotte Observer)