Principal Deputy Assistant Secretary of the Federal Housing Administration: Who is Edward Golding?
Wednesday, February 01, 2017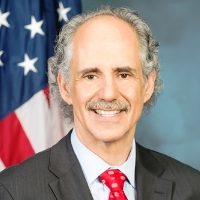 Edward Golding
Edward Golding, who served as a senior adviser at the Department of Housing and Urban Development (HUD), was named in March 2015 to head the Federal Housing Administration (FHA), an agency that exercises control over homeowner borrowing costs and has contributed to a dramatic increase in the number of homeowners across a diverse income-scale. Golding took over that position, with the title of HUD principal deputy assistant secretary, on April 7, 2015.
Golding grew up in Cincinnati, Ohio, where he attended Walnut Hills High School from 1967 to 1973. He went on to earn an AB in applied mathematics from Harvard University in 1976 and a Ph.D. in economics from Princeton University in 1982. He subsequently took teaching positions as an assistant professor at the University of Florida and at the Wharton School of the University of Pennsylvania.
It was during the savings and loan crisis, which began in 1986, that Golding launched his career in mortgage finance with a job at the Federal Home Loan Bank Board. In July 1989, he joined Freddie Mac as a senior economist. During his 23 years there, he held a number of executive positions in its Models, Missions and Research division, including senior vice president of economics and policy, and senior VP of economics and strategic analysis, as well as program executive of the Making Home Affordable program.
From 2007 to 2012, Golding returned to his alma mater, Princeton, to teach a spring course on financial markets at the university's Woodrow Wilson School. Between February and June of 2013, he was a senior fellow at the Urban Institute, where he worked on the launching of the Housing Finance Policy Center.
Golding joined Housing and Urban Development in 2013, serving as senior advisor in the Office of Policy and Development of Research. In this post, he helped the Obama Administration formulate policy on housing finance reform and craft expansion of funding for the Housing Trust Fund. He also participated with the Department of Justice on consumer relief efforts related to mortgage settlements with major lending firms.
Golding's ascension to the new post at FHA found him with limited authority to manage the agency, the second time that year that HUD restricted the authority of a newly appointed principal deputy assistant secretary. A month earlier, Lourdes Castro Ramirez had been given the same title in her new post at the Office of Public and Indian Housing after her nomination stalled in the U.S. Senate in November 2014.
Although, unlike a commissioner, the title doesn't require U.S. Senate confirmation, Republican lawmakers, led by Sen. Charles Grassley (R-Iowa), criticized the Obama Administration for circumventing the Senate in appointing Golding to the FHA post. HUD officials denied there was any such intent. Industry trade groups, however, largely supported the choice, including the National Association of Home Builders, the Mortgage Bankers Association, and the National Association of Realtors.
Golding has two grown sons, one living in Washington, D.C. and the other in Buenos Aries.
-Danny Biederman
To Learn More:
Facing the Housing Challenge Head–On: Exclusive Interview with FHA Chief Edward Golding
(by Rachel Williams, MReport)