In Small Louisiana Town, Hundreds Routinely Jailed with No Evidence of Crime beyond a "Hunch"
Friday, December 30, 2016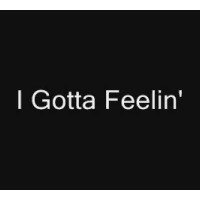 (graphic: YouTube)
By Erik De La Garza, Courthouse News Service
(CN) – The Justice Department says police in a small Louisiana town routinely arrested and placed hundreds of residents in jail without probable cause based on a "hunch" or "feeling" that they were involved in criminal activity.
The U.S. Justice Department's Civil Rights Division found in a report released last week that the Ville Platte Police Department and the Evangeline Parish Sheriff's Office used investigative holds to detain a "staggering" number of citizens who were "commonly detained for 72 hours or more without being provided an opportunity to contest their arrest and detention."
The scathing report says both law enforcement agencies strip-searched individuals suspected of committing crimes, placed them in holding cells without beds, toilets, or showers, and denied them communication with family members and loved ones for days at a time.
"Instead, they are held and questioned until they either provide information or the law enforcement agency determines that they do not have information related to a crime," the Dec. 19 report concluded.
Police in Ville Platte – a town with a population of 7,303 – conducted over 700 arrests and holds between 2012 and 2014 that were "not even ostensibly supported by probable cause," according to the Justice Department.
Evangeline sheriff's deputies used the illegal practice more than 200 times in that same time period, the 20-month federal probe found, noting that the number in both departments is likely underreported.
"Both EPSO and VPPD detectives acknowledged that they use investigative holds where they lack sufficient evidence to make an arrest, but instead have a 'hunch' or 'feeling' that a person may be involved in criminal activity," the report states.
The government's report blames the unconstitutional investigative holds for coerced confessions and improper criminal convictions.
"When police officers investigate criminal activity, they must do so responsibly and within the boundaries of the law," Vanita Gupta, head of the Civil Rights Division, said in a statement. "The violations we found in Ville Platte and Evangeline Parish demonstrate a disturbing pattern of officers overstepping legal boundaries by placing residents in holding cells for days at a time without probable cause."
Both law enforcement agencies have admitted that the holds are unconstitutional and have taken steps to eliminate their use, according to the report.
"More work remains to be done," the report states. "The agencies' policies, procedures, training, and data collection and accountability systems must ensure that investigative holds are eliminated permanently."
The Justice Department also says the two police agencies must work "to repair community trust."
The Civil Rights Division's Special Litigation Section has opened 25 investigations into law enforcement agencies. It is enforcing 19 agreements with agencies, including 14 consent decrees and one post-judgment order, according to a news release.
To Learn More:
Is This the Worst Small-Town Police Force in the U.S.? (by Matt Bewig, AllGov)
Chicago Police Accused of Making False DUI Arrests to Earn Overtime Pay (by Noel Brinkerhoff, AllGov)