At National Highway Traffic Safety Administration's Office of Defects Investigation, 51 Employees are Supposed to Review 45,000 Complaints a Year
Monday, September 28, 2015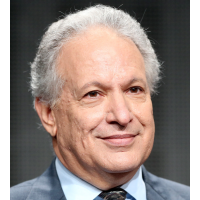 NHTSA Director Mark Rosekind
And you thought you were tired on Fridays.
The National Highway Traffic Safety Administration (NHTSA) is responsible for investigating 45,000 complaints of possible automobile defects each year. With 51 people.
Obviously, there's no way a person can investigate an average of 900 complaints a year, so many fall through the cracks, such as the ongoing GM ignition switch defect responsible for the deaths of at least 124 people. Part of the reason for that has been that the NHTSA has relied on manufacturers to self-report problems with their cars.
GM, of course, knew of the ignition switch problems for years before it was reported, just as Volkswagen knew it was falsifying emissions data provide for its diesel cars. So now, the NHTSA says it's going to take a different approach to detecting defects.
"We're questioning everything now," NHTSA director Mark Rosekind said last week. "You have to question all assumptions."
Now the agency has to look at the assumptions that other manufacturers were not cheating like GM and Volkswagen were. "Every time we have an individual automaker or supplier where we find an issue, your first question has to be how extensive is it through the whole industry?" Rosekind said at a conference in Michigan on Tuesday. "If they did it, anyone else can do it."
So NHTSA has vowed change the way it does business. The agency still faces a roadblock, however. The Republican-controlled Congress has refused to increase its budget.
There goes the weekend.
-Steve Straehley
To Learn More:
Broken System? GM Crisis Sparks Scrutiny of NHTSA, Handling of Mounting Recalls (by Brent Snavely, Detroit Free Press)
Safety Agency to Shift Gears on Auto Industry Self-Certification (by Paul A. Eisenstein, NBC News)
Internal Audit Blasts NHTSA's Weak Regulation of Automakers (by Steve Straehley, AllGov)
National Traffic Safety Administration Failed to Protect Americans from Lethal G.M. Ignition Switch (by Noel Brinkerhoff, AllGov)