Administrator of the National Highway Traffic Safety Administration: Who Is Mark Rosekind?
Sunday, December 07, 2014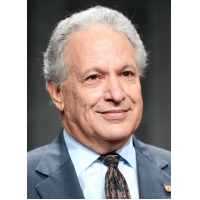 Mark R. Rosekind, a member of the National Transportation Safety Board (NTSB), was nominated by President Barack Obama on November 18, 2014, to lead the National Highway Traffic Safety Administration. During his career, Rosekind has specialized in issues relating to sleep and fatigue.
Rosekind was born in San Francisco in 1955 to Barry, a San Francisco police officer, and Marilyn Rosekind. Barry, a motorcycle patrolman, was killed in the line of duty in 1958 while chasing a speeder. Rosekind graduated from Crestmoor High School in San Bruno and remained in the Bay Area while pursuing an undergraduate degree from Stanford, which he earned in 1977. He then went to Yale, earning an M.S., MPhil and a doctoral degree in psychology, the last in 1987. He did take time out from his studies in to serve as a consultant regarding sleep research for the 1986 movie Dream Lover, a crime thriller. Rosekind continued his studies for two years with postdoctoral work at Brown Medical School.
He returned to Stanford in 1989 as director of its Center for Human Sleep Research. In 1990, Rosekind was named director of the Fatigue Countermeasures Program at NASA's Ames Research Center near San Jose, California, also serving as chief of the Aviation Operations Branch in its Flight Management and Human Factors Division. He directed studies of airline pilots and how they were affected by lack of sleep. The studies found that allowing pilots to take short naps while another pilot controlled the plane made them more alert and could be a boon to safety.
Rosekind struck out on his own in 1998 as president and chief scientist of Alertness Solutions, a firm that consulted on fatigue management issues. The firm focuses on transportation, energy, healthcare and government clients.
Rosekind was appointed to the NTSB in 2010, taking his oath on June 30 of that year. Among the accidents he has investigated during his tenure are the 2011 Reno Air Show crash and the 2014 Orland bus crash in Northern California, in which five students heading to a tour of Humboldt State University, along with five others, were killed when their bus was hit head-on by a FedEx truck. Another of Rosekind's accomplishments at NTSB was persuading his fellow board members to recommend that states lower their blood-alcohol standard to .05 from .08.
At his Senate confirmation hearing on December 3, Rosekind said that, if confirmed, his "first focus will be on the recall defect and reporting process."
Rosekind's wife, Debra Babcock, is a pediatrician. They have two children, Aaron and Eve.
-Steve Straehley
To Learn More:
Statement before the Senate Committee on Commerce, Science and Transportation (pdf)