Workplace Laws that Don't Apply to Members of Congress
Sunday, February 03, 2013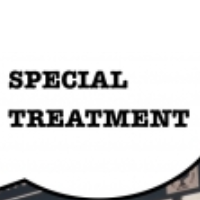 The number of complaints of workplace rights violations filed by employees of Congress has nearly tripled since 2007, jumping from 52 to142, while the number of alleged instances of discrimination or harassment more than tripled, from 64 to 196, according to the annual report released last week by the Office of Compliance (OOC), a Congressional agency. The report analyzes the state of workplace rights, safety, health, and accessibility in Congress during 2011, including statistics on the use of the OOC by Congressional employees, of whom are there are about 30,000.
Congressional employees who have claims of violations of workplace rights must assert their claims through the OOC dispute resolution process, which is largely confidential and includes mediation and the award of cash settlements in meritorious cases. Since 1997, OOC has paid out $13.69 million in such settlements, including $461,366 in Fiscal Year 2011.
Among the highlights of the report are the following:
In 2011, Congressional employees initiated 332 "Requests for Counseling," with OOC, with 196 of them, or 59%, claiming discrimination or harassment. Of those 196, 101 (51.5%) claimed discrimination by race or color; 43 (22%) by sex, gender, or pregnancy; 23 (12%) by disability; 21 (11%) by age; 5 (2.5%) by national origin, and 3 (1.5%) by religion.
Other claims included 108 complaints (32.5%) of intimidation, reprisal, or retaliation; 18 (5.4%) claims under the Fair Labor Standards Act; 9 (2.7%) under the Family Medical Leave Act; and 1 (0.3%) under the Uniformed Services Employment and Reemployment Rights Act.
Only 1 in 7 of the complaints is actually against a member of Congress. Instead, of the 142 Requests for Counseling filed with allegations against the employing office last year, 89, or 63%, were filed against the Capitol Police, 27 (19%) against the Architect of the Capitol, 13 (9%) against a House Member, 10 (7%) against a House support or committee office, 2 (1.4%) against a Senator, and 1 (0.7%) against the Congressional Budget Office.
Congress is still exempt from portions of various federal laws, including the following:
Whistleblower Protections: The Whistleblower Protection Act in 1989 protects executive branch workers from retaliation for reporting waste, mismanagement or law-breaking, but Congressional employees have no such protections.
Subpoenas for Health and Safety Probes: Unlike the Department of Labor, which can subpoena records in its health and safety investigations, OOC has no power to issue subpoenas.
Keeping Workplace Records: Although a number of workplace-rights laws require private-sector employers to retain personnel records, including injury records, for a set period of time, Congress has exempted itself from all of these requirements.
Prosecution for Retaliating Against Employees: OOC cannot sue on behalf of an employee for retaliation as the Labor Department can. Instead, legislative-branch employees are on their own.
Anti-Discrimination and Anti-Retaliation Training: The No Fear Act requires federal agencies to provide this training to employees, but Congress is exempt.
The Freedom of Information Act: The public can request information from federal agencies, but Congress, the federal courts and some parts of the Executive Office of the President are exempt.
Although OOC has urged Congress to apply these laws, except the Freedom of Information Act, to itself, change is unlikely. Del. Eleanor Holmes Norton (D-District of Colombia), introduced a reform bill in 2011, but it died in committee.
-Matt Bewig
To Learn More:
Do As We Say, Congress Says, Then Does What It Wants (by Theodoric Meyer, ProPublica)
Congress Exempt from Some Laws, but Others Apply (Associated Press)
State of the Congressional Workplace: A Report on Workplace Rights, Safety, Health, and Accessibility Under the Congressional Accountability Act (Office of Compliance) (pdf)