CIA (Taxpayer) Money was Used to Pay Ransom to Al-Qaeda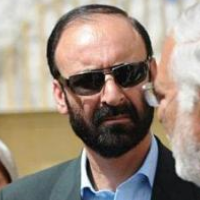 Abdul Khaliq Farahi (photo: Facebook)
The Central Intelligence Agency (CIA) practice of funneling money to the government of Afghanistan inadvertently resulted in some of it being given to al Qaeda as a result of a hostage ransom.
Five years ago, the regime of President Hamid Karzai decided to pay al Qaeda $5 million in exchange for freeing an Afghan diplomat, Abdul Khaliq Farahi, who by then had been held captive for two years.
One million dollars of the ransom funds were drawn from a secret stash of money that Karzai's officials had collected from the CIA. The other $4 million came from Pakistan, Iran, and other Persian Gulf countries.
Once the ransom as a whole had been paid, it was used by al Qaeda to buy weapons and finance "other operational needs," The New York Times reported.
"The C.I.A.'s contribution to Qaeda's bottom line," reporter Matthew Rosenberg wrote, "was just another in a long list of examples of how the United States, largely because of poor oversight and loose financial controls, has sometimes inadvertently financed the very militants it is fighting."
For more than a decade, the CIA has made large monthly deliveries of U.S. cash to Karzai's office, dropped off in backpacks, shopping bags and suitcases. The off-the-books payments, referred to as "ghost money" by Afghan leaders, were designed to buy U.S. influence, but instead fueled government corruption, according to U.S. officials.
The $1 million used in the al Qaeda ransom payoff was drawn from the CIA fund, which by that time had grown to $10 million.
The CIA contribution to the ransom payment was discovered in letters written to Osama bin Laden and obtained by the Navy SEALs who stormed his compound in 2011 and killed the al Qaeda leader. Alerted to the fact that his network had been paid by Karzai with U.S. cash, bin Laden wrongly suspected the U.S. was not only aware of the transaction, but had treated the money with "harmful substances or radiation" as part of a tracking operation or assassination plot, according to the Times.
"There is a possibility — not a very strong one — that the Americans are aware of the money delivery," wrote bin Laden to one of his associates in 2010, "and that they accepted the arrangement of the payment on the basis that the money will be moving under air surveillance."
CIA cash is said to still be flowing in to the Afghan presidential office, now held by Ashraf Ghani. "It's cash," a former Afghan security official told the Times. "Once it's at the palace, they can't do a thing about how it gets spent."
- Danny Biederman, Noel Brinkerhoff
To Learn More:
C.I.A. Cash Ended Up in Coffers of Al Qaeda (by Matthew Rosenberg, New York Times)
Afghan Tells of Ordeal at the 'Center of Al Qaeda' (by Carlotta Gall, New York Times)
CIA Wasted Millions of Taxpayer Dollars on Cash to Afghan Leader (by Noel Brinkerhoff and David Wallechinsky, AllGov)