A Billion Dollars in Drug and Device Payments to Doctors Were Omitted from New Fed Database
Wednesday, October 08, 2014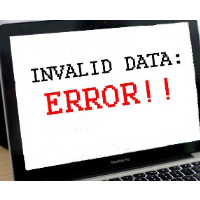 (graphic: Steve Straehley, AllGov)
The Obama administration's attempt to report how much money has been flowing from manufacturers of pharmaceuticals and medical devices to doctors is proving to be seriously flawed.
Open Payments, the online database managed by the Centers for Medicare and Medicaid Services (CMS), is missing at least $1 billion in payments made last year from August to December, according to ProPublica.
Federal officials revealed they were withholding details on 9,000 payments disputed by doctors or hospitals until those transactions, totaling $514 million, could be reviewed.
In addition, the agency is sitting on records for 190,000 research payments stemming from drugs and devices that aren't being sold yet. These records are required by law to be withheld, but the total amount of these payments of $551 million was just released. The law states manufacturers have "the opportunity to request a delay in publication for a period not to exceed 4 calendar years after the date the payment or other transfer of value was made, or upon the approval, licensure or clearance of the covered drug, device, biological, or medical supply by the FDA."
CMS officials proclaimed during the unveiling of Open Payments that the data included nearly 4.5 million payments worth $3.5 billion, but the flaws and omissions raise questions about how complete those numbers really are.
Another gap in the database is a lag in making corrections. Mistakes in reporting by drug and device companies and errors in inputting the data by CMS won't be corrected until next year, according to The Wall Street Journal. And some of those errors are whoppers.
Boehringer Ingelheim made a data entry error resulting in incorrectly reporting $155,772 worth of travel and lodging last year went to Reisa Sperling, a professor of neurology at Harvard Medical School. The correct amount, according to the company, was $1,975.
-Noel Brinkerhoff, Steve Straehley
To Learn More:
$1.1 Billion in Drug, Device Payments to Doctors Not Included in New Federal Database (by Charles Ornstein, ProPublica)
Doctors, Companies Say Physician Payment Database Contains Errors (by Peter Loftus and Joseph Walker, Wall Street Journal)
Open Payments Data Fact Sheet (Centers for Medicare and Medicaid Services) (pdf)
New Website Born of Healthcare Law Discloses Billions of Dollars Paid to Doctors and Hospitals by Drug and Device Firms (by Noel Brinkerhoff and Steve Straehley, AllGov)
Drug Companies and Doctors Boost Profits Pitching Attention Deficit Disorder (by Noel Brinkerhoff, AllGov)
Surprise: Doctors on Drug Company Payroll More Likely to Prescribe Company's Drugs (by Noel Brinkerhoff, AllGov)