Surprise: Doctors on Drug Company Payroll More Likely to Prescribe Company's Drugs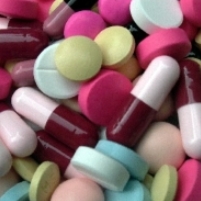 A doctor's recommendation for a certain type of prescription drug may have more to it than just the medication's efficacy.
About 40% of prescribing physicians were paid money or benefits by pharmaceutical companies that manufactured the drugs dispensed, according to the Hartford Courant.
Some doctors received thousands of dollars from drug makers, while prescribing hundreds of thousands of dollars worth of those company's medications.
In other cases, the perks consisted of a $50 business lunch or dinner, during which pharma reps pitched their products to doctors.
Psychiatrist Irene Abramovich was paid $68,563 in speaking fees by Eli Lilly, which makes Zyprexa. Abramovich was one of the top prescribers of Zyprexa in 2010 and 2011, according to the newspaper.
Another psychiatrist, listed by the paper, Kathleen Degen, received $30,241 in speaking and travel fees from Lilly while writing out numerous prescriptions for Zyprexa.
-Noel Brinkerhoff
To Learn More: