V.A. Cut off Benefits of 4,200 Veterans They Wrongly Claimed Were Dead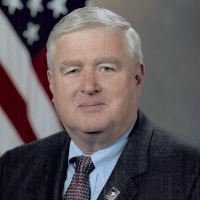 Danny Pummill
By Tamara Lush, Associated Press
ST. PETERSBURG, Fla. (AP) — A Florida congressman says the Veterans Administration cut off the benefits of more 4,200 people nationwide after they were wrongly declared dead.
Rep. David Jolly says these people were "very much alive" and their benefits were resumed after the VA looked into their cases, which happened between 2011 and 2015.
The Florida Republican raised the issue with the VA in November on behalf of a group of veterans in the Tampa Bay area. He told The Associated Press early Wednesday that agency has since acknowledged mistakes in 4,200 cases in the previous five years, and that it has changed its protocols for confirming deaths.
"We simply cannot have men and women who have sacrificed for this country see their rightful benefits wrongfully terminated because the VA mistakenly declares them dead," Jolly wrote in a statement.
Danny Pummill, the acting undersecretary for benefits at the VA, acknowledged mistakenly declaring the 4,200 veterans dead in a May 6 letter to Jolly. The agency's computer systems don't track the causes of each error, but Pummill wrote that they could have resulted from incorrect data provided by another agency, human error or computer issues.
The VA tightened its protocols for confirming deaths in December. Now, when officials think a veteran is dead, the department will send a letter to his or her address and request confirmation of the death from a surviving family member, according to a Dec. 10 letter from the VA to Jolly's office. If the VA doesn't hear from the family — or from a veteran erroneously believed dead — only then will the department terminate payments, that letter said.
The VA also verifies each beneficiary's entitlement through an automated match with the Social Security Administration's Death Master File.
"It's a problem that should have been addressed years ago, as it has caused needless hardships for thousands of people who had their benefits terminated and their world turned upside down," said Jolly, who is running for the U.S. Senate.
To Learn More:
Veterans Waiting more than a Year for Benefits have Grown from 11,000 to 245,000 under Obama (by Noel Brinkerhoff, AllGov)
Social Security Has Paid Millions of Dollars to 1,760 Dead People Since 2008 (by Noel Brinkerhoff and David Wallechinsky, AllGov)
Hidden, Lost, and Unopened Benefits Letters at the VA (by Aaron Wallechinsky, AllGov)