Veterans Waiting more than a Year for Benefits have Grown from 11,000 to 245,000 under Obama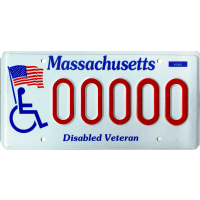 Barack Obama promised before he became president to revamp veterans affairs so that fewer of America's wounded warriors would have to wait upwards of a year for their benefits. Instead, the number of those waiting for help from the Department of Veterans Affairs (VA) has exploded by 2,000%.
In 2009, the number of ex-soldiers waiting more than a year for their VA care totaled 11,000. By December 2012, the list had ballooned to 245,000 veterans, according to the Center for Investigative Reporting.
After obtaining internal VA documents, the center also found that many veterans are waiting much longer than a year to receive their benefits. Those filing for the first time who live in major urban centers can wait more than 600 days before they receive help. In New York City, the delay can be 642 days, and in Los Angeles 619.
The largest number of year-long waits are in Oakland (19,077), Waco (18,442), Houston (14,480) and Los Angeles (13,901).
The Obama administration has attempted to fix the VA benefits system by hiring more staff and buying new computer systems. But these solutions have failed to produce positive results, such as reducing the backlog of claims, which currently stands at about 900,000 and is expected to eclipse one million by the end of this month.
-Noel Brinkerhoff
To Learn More:
VA's Ability To Quickly Provide Benefits Plummets Under Obama (by Aaron Glantz, Center for Investigative Reporting)
Pending over 1 Year (Veterans Benefits Administration) (pdf)
Veterans Disability Waiting List Doubles under Obama (by Noel Brinkerhoff, AllGov)