Portland Police Chief Resigns After Pulling a "Cheney"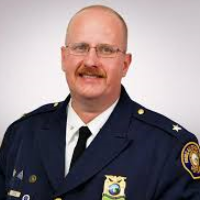 Former Portland Police Chief Larry O'Dea
By Karina Brown, Courthouse News Service
PORTLAND, Ore. — Portland's police chief resigned Monday, two months after he shot a friend during a hunting trip and allegedly told sheriff's deputies that the friend had shot himself.
Police Chief Larry O'Dea was on a camping trip in Harney County on April 21 when he shot his friend, Robert Dempsey, in the lower back. O'Dea, Dempsey and two other retired Portland police officers were reportedly shooting ground squirrels.
Harney County Sheriff Dave Ward has told reporters that O'Dea never admitted to shooting Dempsey. Instead, O'Dea allegedly claimed his friend had shot himself in the back.
O'Dea told Portland Mayor Charlie Hales about the incident four days later, and the pair kept it quiet until reporters started asking questions about it one month later.
At a news conference announcing the change in personnel on Monday, Hales said he was waiting for the results of the city's investigation before "passing judgment" on O'Dea.
"I want to ask the media that if the investigation determines that some of what has been printed about Chief O'Dea's conduct turns out to be not true, I would ask you to be as energetic in clearing his name as you have been in smearing it," Hales said.
At his swearing-in on Monday, new Portland Police Chief Mike Marshman said his main goal was building community trust.
To Learn More:
Ousted Bell Police Chief Sues for Severance Pay (by Ken Broder, AllGov California)
Beleaguered Oakland Police Department Gets Three Chiefs in One Week (by Ken Broder, AllGov California)
Is This the Worst Small-Town Police Force in the U.S.? (by Matt Bewig, AllGov)