Louisiana Man Faces 20 Years to Life in Prison for Stealing Candy Bars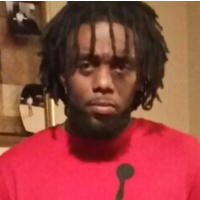 Jacobia Grimes (photo: Facebook)
By Associated Press
NEW ORLEANS (AP) — A Louisiana man accused of stuffing $31 worth of candy bars into his pockets faces a possible sentence of 20 years to life in prison, prompting a judge to question whether the sentence was "over the top."
Orleans Parish prosecutors chose to charge Jacobia Grimes, 34, under a statute that boosts the alleged candy theft to a felony. The law applies to people who have been convicted of "theft of goods" at least twice. Grimes has five prior theft convictions, making him a "quad" offender under the state's habitual-offender law.
Grimes, 34, pleaded not guilty Thursday, The New Orleans Advocate reported.
The possible sentence raised questions with Judge Franz Zibilich, who was overseeing Grimes' arraignment last week.
"Isn't this a little over the top?" Zibilich said. "Twenty years to life for a Snickers bar, or two or three or four."
Grimes' attorneys, Miles Swanson and Michael Kennedy, said his prior guilty pleas were for similar shoplifting attempts, including stealing from a Rite-Aid, Save-A-Center, Blockbuster Video, and Rouses grocery stores.
Swanson said all the thefts were for less than $500 worth of items. The last theft of socks and trousers from a Dollar General store got him a four-year sentence in 2010.
One of his lawyers said he could have been charged under a different statute than the habitual-offender law.
"They're spending their time to lock someone up for years over $31 worth of candy," Swanson said.
Grimes also faces a charge of drug paraphernalia possession. He is currently free on $5,000 bond, court records show. His lawyers say he has a heroin problem. Grimes also has convictions for possession with intent to sell fake drugs and obscenity, a crime committed while he was behind bars, the newspaper reported.
Christopher Bowman, a spokesman for the district attorney's office, would not comment on the specifics of Grimes' case, citing office policy. He emphasized that the alleged crime was considered a felony by the state.
The case appears to be an extreme example of a widespread practice in Louisiana, which criminal justice reform advocates say has one of the toughest habitual-offender laws in the country, the newspaper reported.
To Learn More:
Florida Cop Catches Mom Stealing Groceries and Buys Her $100 of Food Instead of Jail Time (by Danny Biederman and Noel Brinkerhoff, AllGov)
Dallas Solution to Too Many Shoplifting Cases…Make them Harder to Report (by Noel Brinkerhoff and David Wallechinsky, AllGov)
Wal-Mart Employees Killed Accused Shoplifter (by Noel Brinkerhoff and David Wallechinsky, AllGov)