Dallas Solution to Too Many Shoplifting Cases…Make them Harder to Report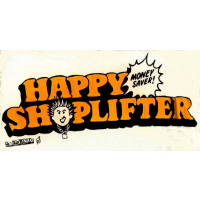 One way to bring down crime rates is to make it harder for citizens to report criminal acts to the police, which is what Dallas police did with shoplifting.
Last year, a new policy went into effect that requires retailers to report thefts under $50 by mail instead of by telephone or in person. The result of this change is that many business owners just stopped telling law enforcement about shoplifters.
Not surprisingly, police statistics for 2012 showed petty shoplifting had plummeted by 75%, from ten reports a day to less than three. The decrease also influenced an overall drop in crime numbers for the city, contributing about a third of the 10.7% reduction.
Police Chief David Brown insists good police work is responsible for the rosy numbers, not the policy change.
"The only people that should be upset about this policy are the thieves," Brown told The Dallas Morning News. "The larger retailers, they love the results."
The Texas Retailers Association begs to differ. It supported the new policy, but now says the drop in petty shoplifting reports was a product of retailers not filling out the required paperwork, not from an actual drop in crime.
The only major retailer that has embraced the new system with enthusiasm is Wal-Mart, which now accounts for almost half of the city's petty shoplifting reports.
The new system puts more of the responsibility for catching shoplifters on the stores themselves. This is easier for large retail outlets that have full-time security teams (euphemistically known as "loss prevention employees"), but has created a burden for small shop owners.
-Noel Brinkerhoff, David Wallechinsky
To Learn More:
Dallas Policy Change Leads To 75% Decline In Reported Petty Shoplifting Cases (by Tanya Eiserer and Steve Thompson, Dallas Morning News)
Milwaukee Police Lowered Crime Rate…by Misreporting Violent Assaults (by Noel Brinkerhoff, AllGov)