Federal Government to Monitor Police Force Run by Polygamist Mormons
Wednesday, September 10, 2014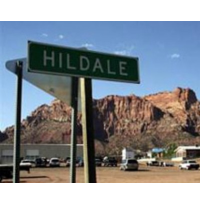 (photo: Utah Attorney General's Office
A federal judge has ordered the U.S. Department of Justice to keep an eye on a local police force and a Marshal's office accused of being controlled by polygamists in Arizona and Utah.
The ruling (pdf) comes in the case of the twin cities of Colorado City, Arizona and Hildale, Utah. The Colorado City Marshal's Office and the Hildale City Police Department were found to have taken orders from the leader of the Fundamentalist Church of Jesus Christ of Latter-Day Saints (FLDS), a Mormon sect practicing polygamy.
U.S. District Judge James Teilborg was asked by Arizona's attorney general, Tom Horne, to disband the police force altogether.
"The disbandment of the Colorado City/Hildale Marshal's Office is necessary and appropriate because this police department has operated for decades, and continues to operate, as the de facto law enforcement arm of the FLDS Church," Horne said in a statement in June.
Teilborg refused to grant the request, and instead ordered the federal government to monitor the Marshal's Office for the next 10 years to prevent any occurrences of religious discrimination.
The judge said disbanding the office would "burden both defendants and the state with a layer of bureaucracy extending into potential perpetuity," according to Courthouse News Service.
"If defendants violate the injunction, the state or an aggrieved party will be able to move for an order finding defendants in contempt and assessing appropriate remedies," Teilborg wrote. "This will lessen the burden of remedying any future discrimination vis-à-vis filing a new lawsuit. This injunction recognizes that because it has been proven that defendants have engaged in a pattern or practice of discrimination, defendants' future conduct merits heightened scrutiny."
-Noel Brinkerhoff
To Learn More:
Allegedly Corrupt Force Kept Intact, Under Watch (by Tim Hull, Courthouse News Service)
Ronald Cooke v. Town of Colorado (U.S. District Court, Arizona) (pdf)
Arizona Asks Federal Judge to Disband Police Department that Places Church Directives over Law (by Noel Brinkerhoff and Steve Straehley, AllGov)
Federal Judge Says Polygamy in Utah is Okay as Long You Don't Have More than One Marriage License(by Noel Brinkerhoff and Danny Biederman, AllGov)