Arizona Asks Federal Judge to Disband Police Department that Places Church Directives over Law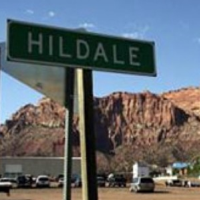 (photo: Utah Attorney General's Office)
A police department along the Arizona-Utah border has been accused of being under the control of a polygamist sect, prompting Arizona officials to seek its disbandment.
Arizona Attorney General Thomas Horne says officers for the twin jurisdictions of Colorado City, Arizona, and Hildale, Utah, have functioned as the unofficial private security force for the Fundamentalist Church of Jesus Christ of Latter-Day Saints (FLDS). Horne filed papers this week requesting that a federal judge dissolve the police force and transfer law enforcement responsibility to the county sheriffs in each town. Failing that, he wants the department turned over to a receiver for at least five years.
"The disbandment of the Colorado City/Hildale Marshal's Office is necessary and appropriate because this police department has operated for decades, and continues to operate, as the de facto law enforcement arm of the FLDS Church," Horne said in a statement.
The marshal's office turned a blind eye to the group's polygamist ways, enforced church edicts over secular law and has discriminated against church nonbelievers, according to former chief Helaman Barlow, who is working with prosecutors.
Barlow told the AG's office that his department did nothing to stop marriages to underage girls or punish church leaders for arranging them.
FLDS is run by Warren Jeffs, who is serving a life-plus-20-years sentence for sexual assault in connection with his marriages to underage members of the sect.
Hildale's attorney, Blake Hamilton, is contesting the effort to disband the police department, while rejecting the allegations of officers being under the sect's authority. He points out that Barlow has admitted to lying under oath during a March trial involving sect members, raising the question of his current testimony's validity.
-Noel Brinkerhoff, Steve Straehley
To Learn More:
Arizona Prosecutor: Disband Polygamous Sect Police (by Brady McCombs, Associated Press)
New Evidence Links Cops to Church, Arizona Says (by Tim Hull, Courthouse News Service)
Arizona Attorney General Asks Judge to Disband Police in Border Towns (by Jennifer Dobner, Reuters)
United States v. Town of Colorado City (U.S. District Court, Arizona) (pdf)