Why Did it Take So Long for DEA Chief Leonhart to be Forced to Resign?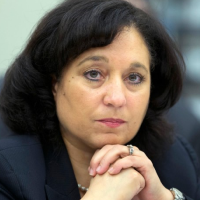 Michele Leonhart (photo: Manuel Balce Ceneta, AP)
The Drug Enforcement Administration's top official, Michele Leonhart, resigned this week, presumably after it came out that many of her agents partied with prostitutes hired by drug cartels. But there is really much more to the story.
"She's been at the agency for 35 years, and her tenure since taking over in 2007 has been marked by a series of abuses, failures and missteps," wrote David Graham at The Atlantic. "In fact, the proximate cause for Leonhart's exit is the eminently more headline-ready case of DEA agents having sex parties with prostitutes."
Graham cited a number of other reasons why Leonhart should have been forced out of the DEA some time back. Among them:
• In 2002, the inspector general (IG) of the Justice Department sounded an alarm about weapons losses at the DEA. Six years later, the IG discovered that the rate of those losses had more than doubled.
• In April 2012, drug suspect Daniel Chong was arrested by DEA agents who locked him in a jail cell without food, water or a toilet and forgot about him for nearly five days. Other agents heard his cries for help but ignored him. By the time Chong was released, his health was so bad he had to be taken to a hospital.
• In May 2012, the DEA worked on a drug sting in Honduras in which four people, including two women and a child, were shot dead. Witnesses said that all four were innocent.
• In June 2013, a DEA informant who had received nearly $4 million from the agency was fired for repeatedly committing perjury—but was then rehired later to work on DEA undercover cases.
• In August 2013, it was revealed that the DEA had been giving information from massive surveillance, wiretaps, and undercover agents to local police, who were told by the DEA to conceal the source of the information from defense lawyers, prosecutors and judges.
"The contour of the story gives the nagging impression that despite years of issues, the salacious, sexy headline is what pushed Leonhart out, whereas the systemic failures over the last decade received [very little] sanction…" wrote Graham. "It's not that the outrage in this case is misplaced—it's that it's a day late and a trillion dollars short."
-Noel Brinkerhoff, Danny Biederman
To Learn More:
Why Did It Take a Sex Scandal to Topple the DEA Chief? (by David Graham, The Atlantic)
Why is the DEA Conducting Mass License Plate Tracking and Why was it Allowed to Conduct Mass Surveillance of Americans' Phones Records? (by Noel Brinkerhoff and Danny Biederman, AllGov)
DEA Paid Amtrak Secretary $850,000 for Passenger Lists Available for Free (by Noel Brinkerhoff, AllGov)
DEA Tries to Strongarm Physicians Connected to Marijuana Dispensaries (by Steve Straehley, AllGov)
DEA Chief's Bizarre Defense of Marijuana Prohibition (by Noel Brinkerhoff, AllGov)