Principal Deputy Director of the United States Mint: Who Is Rhett Jeppson?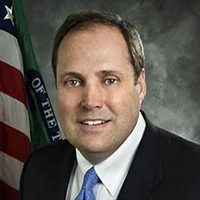 Rhett Jeppson
From January 12, 2015, until the day of the inauguration of Donald Trump, Matthew Rhett Jeppson ran the U.S. Mint, despite the Senate's failure to act on his nomination as Mint director. Located in the Treasury Department, the Mint is responsible for minting U.S. coins (but not printing currency). The Mint director's post has been vacant since January 2011, when Edmund Moy left. Although President Barack Obama nominated auto executive Bibiana Boerio to the job in 2012, her nomination died in committee. Jeppson himself was nominated to be Mint director in July 2015 and made it as far as a hearing before the Senate Committee on Banking, Housing and Urban Affairs eight months later, but he was never confirmed, despite being a lifelong Republican.
Born in Midvale, Utah, circa 1965 to E. Mark and Orma Jean Jeppson, Matthew Rhett Jeppson was the only boy out of four children. After the family moved to Florida when Rhett was 16, he earned a B.A. in History at the University of Florida in 1987.
Jeppson joined the Marine Corps in 1988, where he served as principal battalion staff officer, 81mm Mortar Platoon commander, Rifle Company executive officer, and Rifle Platoon commander in the 1st Marine Division from 1989 to 1991. During the 1990 Gulf War, he led Marines into combat in Kuwait.
Jeppson had to take a step back from the Corps from 1992 to 1994, in order to run his father's small construction business during a serious illness.
Returning to duty, Jeppson served as operations and exercise officer at Special Operations Command Central from 1995 to 1999.
Jeppson also worked for the State of Florida. He was director of state purchasing and special assistant to the secretary at the Department of Business and Professional Regulation of the State of Florida from 1999 to 2003.
Jeppson's later Marine Corp service included stints as counter-terrorism planner and chief of current operations for Marine Forces Europe from 2001 to 2003; chief of joint national training capability and European engagements lead at the United States Special Operations Command from 2004 to 2008; deputy director of operations for U.S. Forces Afghanistan from 2009 to 2010; and lead crisis response planner at U.S. European Command from 2010 to 2012. In January 2016, Jeppson retired from the Marine Corps with nearly 28 years active and reserve service.
Jeppson joined the Small Business Administration (SBA) in 2012, serving as associate administrator in the Office of Veterans Business Development from 2012 to 2015, and as acting chief operating officer from 2014 to 2015.
Starting in January 2015, he served in the newly created position of principal deputy director of the Mint.
Rhett Jeppson is married to Renee Jeppson, with whom he has four children: Holly, Heidi, Hayden, and Hans.
-Matt Bewig
To Learn More:
Utah Artist Tapped for Design as US Mint Celebrates its 225th Anniversary (by Carter Williams, KSL-TV)
Statement Before the Senate Committee on Banking, Housing, and Urban Affairs (pdf)
White House Announces Intention to Nominate Jeppson as Mint Director (by Paul Gilkes, Coin World)