Obama Will Ban Questions on Criminal History for Some Government Jobs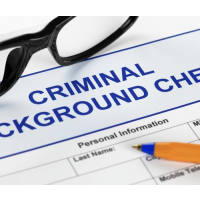 Credit: Ekaterina Minaeva / Getty Images / iStockphoto
Eric Lichtblau, © 2016 New York Times News Service
WASHINGTON — The White House on Friday moved to bar federal agencies from asking applicants for tens of thousands of government jobs about their criminal histories until the very end of the process.
While checks of criminal histories have become routine in the public and private sectors, a regulation being proposed by the Obama administration would remove a barrier that discourages many freed prisoners from applying for jobs. The rule would prevent supervisors interviewing applicants for about half of all federal positions from asking about a job seeker's criminal or credit history until a conditional offer is made.
The ban is part of a broader effort by the Obama administration to ease the path back to society for some 600,000 people released from prison each year and promote what it says are fairer and more effective criminal justice policies. The administration announced related steps earlier in the week, including a push for states to issue identification to newly freed prisoners.
Valerie Jarrett, a top adviser to President Barack Obama, told reporters Thursday that, in its effort to help inmates "thrive as productive law-abiding citizens" after their release, the administration had secured pledges from 112 companies and groups to follow its policy, known as "ban the box." Those companies and groups employ 1.5 million people.
Officials said that policies requiring applicants to check a box if they have a criminal history discourage many freed prisoners even though they may still be eligible for the jobs.
Obama directed officials in November to develop details for the new regulation. It was published online Friday, and the public will then have 60 days to submit comments before a final rule is issued.
"The federal government, I believe, should not use criminal history to screen out applicants before we even look at their qualifications," Obama said in a speech at Rutgers University. "We can't dismiss people out of hand simply because of a mistake that they made in the past."
But the new policy will not go as far as some employee rights' groups had hoped. Federal contractors will be encouraged, but not required, to follow the ban, officials said.
Beth F. Cobert, the acting director of the Office of Personnel Management, said she expected that the ban would apply to about half of some 200,000 positions that were filled last year.
Some classes of federal jobs would be exempt from the policy, and a criminal history would remain an automatic disqualifier for some positions in law enforcement and other areas.
Attorney General Loretta E. Lynch was set to highlight the new policy at an appearance Friday at the federal prison in Talladega, Alabama.
To Learn More:
State Loses Argument that Loss of Cheap Labor Is Reason Not to Parole Prisoners (by Ken Broder, AllGov California)
73% of Inmates who Die in Jail Haven't been Convicted of a Crime (by Steve Straehley, AllGov)