Director of the Indian Health Service: Who Was Robert Weaver?
Friday, February 23, 2018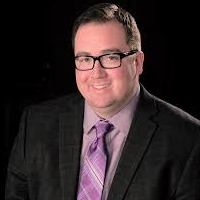 Robert Weaver
Directors of the Indian Health Service (IHS), which provides health services to many Native Americans and Alaska Natives, have mostly been medical or public health professionals. Robert M. Weaver, nominated October 6, 2017, to lead the organization, is an insurance broker. However, he'll have the chance to get back into that business since his name was withdrawn from nomination in February 2018 following reports that he had lied about his background to a Senate committee.
Weaver is a member of the Quapaw tribe, based in Oklahoma. He graduated from Baxter Springs High School in Baxter Springs, Kansas in 1996. He attended Missouri Southern State University from 1996 to 2002, studying marketing, accounting and Spanish, and spent 1997 studying at Mexico's University of Michoacán.
Beginning in 1997, Weaver worked for hospitals and healthcare facilities handling billing, registration and negotiating with insurance companies. His resume (pdf) lists a job at St. Johns Hospital in St. Joseph, Missouri, where he held "Various hospital administration positions, including managing all accounts receivable, budgets, patient access and physician recruitment." But according to The Wall Street Journal, others who worked there at the time said Weaver held only "entry-level" jobs, such as registering patients. According to the Journal, Weaver had not performed important financial duties in a recent position, despite testifying as having done so to the Senate Committee on Indian Affairs.
Weaver also neglected to disclose to the committee a 2001 personal bankruptcy, and a stint as a practice manager at a Missouri psychological clinic. The clinic's founder told the Journal that Weaver had fallen behind in his duties of collecting payments and billing insurers during his 2004-2008 tenure there. The founder also said he wouldn't recommend Weaver for another job unless he were closely supervised, according to the Journal.
In 2010, the Internal Revenue Service filed two liens against Weaver's consulting business, RWI Benefits, because of $120,000 in unpaid back taxes. RWI provides insurance and manages insurance and other benefits. In 2010, he set up a plan that the Quataw tribe was able to offer free to its members. Weaver set up Native Care Health, a third-party administrative firm, in 2012.
The Department of Health and Human Services (HHS), which contains IHS, previously said questions about Weaver's background were "pure character assassination." On February 21, 2018, HHS told CNBC simply, "Mr. Weaver is no longer the Administration's nominee for Director of the Indian Health Service."
Weaver published a paper (pdf) in January 2017 that criticized the Affordable Care Act, while lauding its benefits for Native Americans. He urged that protections for Native Americans be kept, while asserting that "Healthcare and health insurance will improve for Americans in general under the replacement plan." Of course, no such plan had been published at that time.
Weaver went on to offer suggestions to change insurance regulations as they apply to Native American tribes, with many of the changes, including block grants from the federal government to tribes and loosening of regulations, potentially beneficial to the bottom line of RWI Benefits.
Weaver and his wife, Blythe, have four children.
-Steve Straehley
To Learn More:
White Paper: Native American Health Care (by Robert M. Weaver) (pdf)
Robert Weaver: Making Health Care Affordable for Indian Country (Native Oklahoma, page 12) (pdf)
Trump's Pick to Head Indian Health Service Drops Out Amid Controversy Over Resume and Finances (by Dan Mangan, CNBC)
Trump's Nominee for Indian Health Post Withdraws (by Dan Frosch and Christopher Weaver, Wall Street Journal)